Telephone Instructions for VTech Dual Phones
by Angela Reinholz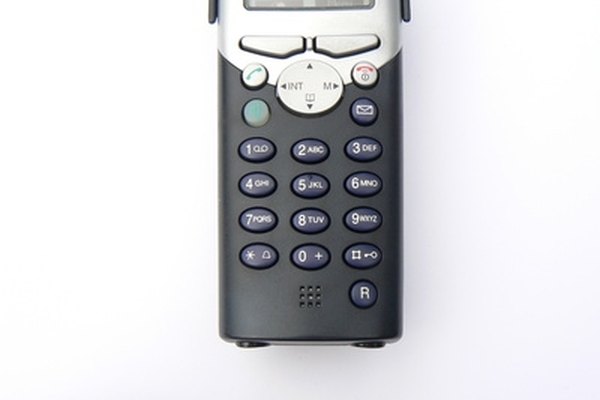 The Vtech company has several series of duel cordless phones. These units include at least two cordless phones and often can be expanded. Vtech offers more than one unit type so that customers can choose the type of duel phone that best fits their needs. One example of the Vtech duel phones is the LS6115-2 which is a DECT 6.0 model.
Examine everything that comes out of the phone packaging and make sure that you have all the correct parts. You should have two handsets, two batteries, a main base and a second base. You should also have one telephone cord line, and two base chargers for the phones.
Insert the cordless phone batteries into the Vtech duel handsets. Take the cover off the back of the handset by pressing down and sliding it off. Make sure that the side that says "This side up" is facing towards you when you insert the battery. Replace the cover of the handset by sliding it into the Vtech handset and listening to it click.
Plug the two bases of the VTech duel phones in. Place one end of the plug in the back of the base, and the other end into the wall outlet. Plug in the telephone wire to the main base and then into the wall jack. Place the handset into the base and give it time to charge.
Set up the ringer tone on the VTech duel phones. Press the "Menu" button on the main phone base and then press the "Up" or "Down" arrow until you reach "Ringer volume." Press the arrows until you hit the volume you want and then press the "Menu" key. Press the "Menu" key again and then select "Ringer Tone" Use the arrow keys to pick a ringer tone and then press "Menu" to select it.
Choose the language that you want your Vtech duel phone to display. Press the "Menu" key and then use either the "up" arrow or the "down" arrow and pick one of the three available languages that the phone has; "English," "French," or "Spanish." Press down the "Menu" key once you have decided on your language of choice.
Press on the button that includes a phone symbol on it to talk on the Vtech Duel cordless phone. Once you have pressed the button and hear a dial tone you can type in the phone number that you wish to call. Stop the call that you have made on the Vtech handset by pressing the "Off" button.
Review missed calls in your Caller Identification Display on the Vtech duel phones. On the handset press the "Down" arrow which also indicates review CID. Scroll through your calls to see what you missed by using the "Up" and "Down" arrows. Press the "Clear/Off" button to delete the phone number from the phone.
References
More Articles
Photo Credits
photo_camera cordless phone image by Alison Bowden from Fotolia.com