How to Synchronize Outlook Without iTunes
by Alan Sembera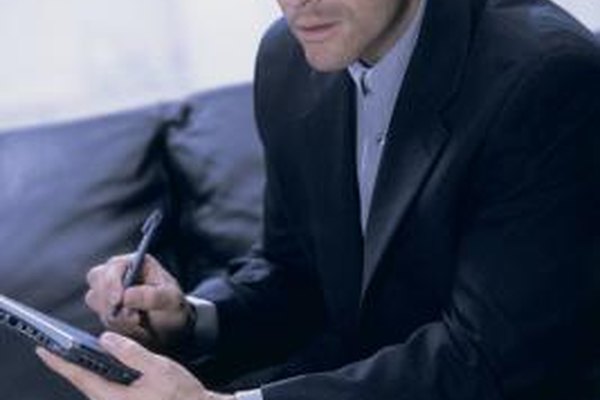 When all you want to do is synchronize your contacts, calendar or mail to Outlook, the iCloud Control Panel app provides a simple alternative to iTunes. The emails and contacts from your iPhone, iPad or iPod become accessible from new folders in Outlook, while your device's calendar keeps in sync with your Outlook calendar. To use the app, you must first enable and configure iCloud on your device.
Set Up iCloud
1
Tap "Settings" on your Apple device's home screen and then tap "iCloud."
2
Tap "Account" to set up your device to work with iCloud. Enter your Apple ID and password and then tap "Done" to create a free iCloud account with 5GB of online storage.
3
Change the setting to "On" for Mail, Contacts and Calendars, depending on which of the items you want to sync.
4
Scroll down and tap "Storage & Backup."
5
Set the iCloud Backup setting to "On." This setting enables automatic syncing of your Apple device to iCloud.
6
Tap "Backup Now" to initiate an immediate backup and sync. You must connect to Wi-Fi to perform the backup.
Install iCloud Control Panel
1
Download and install the iCloud Control Panel app (link in Resources).
2
Launch the app and enter the same Apple ID and password you used to enable iCloud on your device.
3
Select "Mail, Contacts, Calendars, and Tasks" and then click "Apply."
4
Click "Done" when the app finishes downloading your information from iCloud.
5
Launch Outlook to view the new folders and synced calendar. Any changes your make to these folders or your calendar also appear on your Apple device and vice versa.
Warning
Information in this article applies to iCloud Control Panel version 3 and devices operating on iOS 7 and iOS 6. It may vary slightly or significantly with other versions.
More Articles