How to Sync iTunes to iPad
by Stan Kane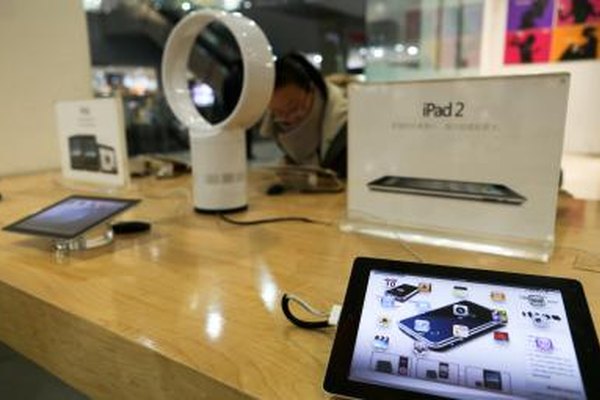 The Apple iPad is a mobile hardware device with a large display, a lightweight, slim design and long battery life. Like the iPod and iPhone, the iPad is capable of syncing to Apple iTunes software. Syncing allows users to share content purchased from iTunes with compatible mobile devices and to copy music, videos and other personal content between the iPad and the computer.
1
Turn on your personal computer and verify you have downloaded the most recent iTunes software.
2
Connect the iPad to the computer using a compatible USB cable.
3
Open iTunes on your computer, if iTunes hasn't opened automatically, and select "iPad" in the sidebar.
4
Configure which information or programs you would like to share between the iPad and iTunes. The "Sync Settings" window is divided into multiple panes that allow users specific options for different types of media sharing.
5
Select "Apply" in the lower right-hand corner of the iTunes screen to save the settings and exit iTunes. Now, whenever you connect the iPad to the computer, the chosen sync options will be applied and material will be synced between the two devices.
References
More Articles
Photo Credits
photo_camera

ChinaFotoPress/Getty Images News/Getty Images