How to Sync iCal on Two Macs
by Sarah Sammis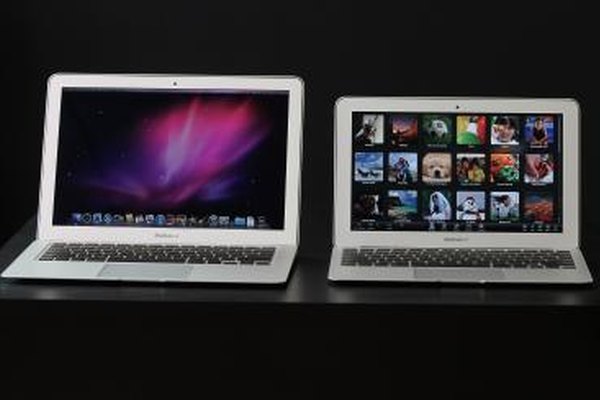 iCal is the Macintosh calendar program that can be synced to multiple computers to track appointments, birthdays and other events. Apple provides a service called MobileMe but it requires a $99 per year subscription to use. There are free services such as iCal Exchange that can be used if an Internet connection is readily available. If no Internet connection is available, it is still possible to manually synchronize the calendar across multiple computers.
MobileMe
1
From the Apple menu, select "System Preferences" and click on the "MobileMe" icon. If you are running an old version of OSX, the icon will be ".Mac" but it will take you to the MobileMe site at Apple.
2
Click on the "Sync" tab.
3
Check the "Synchronize with MobileMe" box and select "Automatically" from the drop-down menu to the right.
4
To sync iCal, select "Calendars."
5
Log all the computers to be synchronized into your MobleMe account.
iCal Exchange
1
Go to iCal Exchange (icalx.com) and create a free account account.
2
In the left hand column of iCal, click on the calendar you want to sync (Home, Work, etc).
3
Go to Calendar / Publish.
4
Give the calendar a name (it defaults to the name of the selected calendar) and from the drop-down menu below the name, choose "A private server."
5
In the Base URL field put: http://icalx.com/private/username/ and replace "username" with the user name you created for your account.
6
Enter your username and password and click the boxes for the different items you want to publish.
7
Note down the URL iCal gives you when the publishing is finished.
Subscribing to iCal Exchange
1
On the second computer, open iCal.
2
From the menu bar, go to Calendar / Subscribe.
3
Enter the iCal URL for the subscription.
4
Enter your username and password and click OK.
Manual Sync
1
From iCal's menu bar, go to "File / Export."
2
Pick the calendar you want to export (home, work, etc), the folder you want to save it to and click "Export."
3
Copy the saved file to your other computer.
4
Open iCal on the second computer.
5
Go to File / Import and find the exported file and click "Import."
Tip
check

To manage the computers synced via MobileMe, click on the "Advanced" tab of the MobileMe preferences in the Systems Preferences utility. If you need to remove a computer, click on the computer's name and then on the "Unregister" button.
Photo Credits
photo_camera

Justin Sullivan/Getty Images News/Getty Images