How to Sync iCal
by Brendan O'Brien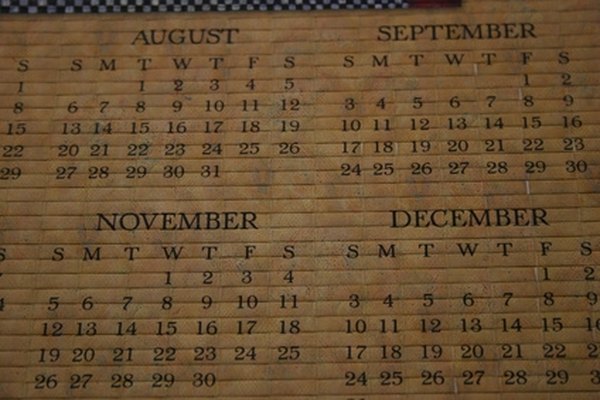 ICal is a calendar application made by Apple. The application allows you to keep track of your appointments and events through a simple interface. If you use it and want to sync it with your Google calendar or your iPhone, you can do so with a few steps. Other than these options, you are pretty limited in how you can sync your iCal without spending money on software applications.
iPhone
Plug your USB cord into your iPhone and your computer. iTunes will launch.
Click on the iPhone icon on the left side. Click on the "Info" tab in the window.
Find the Calendars section. Put a check mark in the box next to "sync iCal calendars. Choose to sync all iCal calendars with the radio buttons below the box.
Hit the "Apply" button. After the syncing is complete, you can hit the eject icon next to the iPhone icon in the left column and unplug the device from the USB cord.
Google Calendar
Open your iCal application.
Hit "Preferences" in the main menu bar.
Select the "Accounts" tab.
Hit the "+" button to add your Google Calendar account.
Type in a name for your Google Calendar, your username and password in the window that appears.
Type "https://www.google.com/calendar/dav/YOUREMAIL@DOMAIN.COM/user" under "Server Option" with "YOUREMAIL@DOMAIN.COM" being the email that you use to log in to your Google calendars.
Select the "Delegation" tab. Put check marks next the Google Calendars that you want to add to iCal. If you do not see all of your calendars, hit the "Refresh" button.
Hit "Add Email" and type in your email address. This allows you to invite Google contacts to events through iCal.
Warning
close

You must have Apple iCal 3.x (on Mac OS X v10.5+) to be able to sync your calendar with Google.
More Articles
Photo Credits
photo_camera old calendar image by Allyson Ricketts from Fotolia.com