How to Sync Dropbox With a Chromebook
by David Nield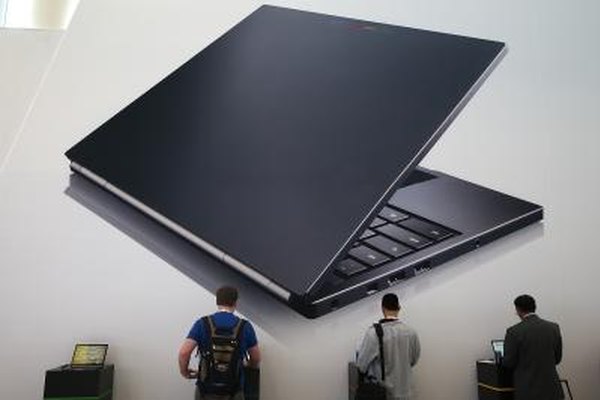 Chromebooks running Google's Chrome OS software are designed to be always connected to the Web. While offline functionality is available in some apps, these computers take a different approach to software and file storage than the traditional laptop or desktop. The Dropbox app for Chrome OS follows this lead: rather than uploading and downloading files to and from the Web, your files are always kept online, where they can be viewed or shared as required. Files can be uploaded and downloaded manually or synced through a selection of third-party services.
1
Press the Search key on the Chromebook keyboard and enter "Dropbox" as your query at the top of the launcher pop-up window. Select the "Dropbox" link from the Chrome Web Store.
2
Click the "Free" button on the Dropbox dialog, then choose "Add" to confirm. After a few seconds, a Dropbox application shortcut is added to the launcher window.
3
Select the "Dropbox" link from the launcher and enter your username and password when prompted. If you have activated two-step verification for your Dropbox account, you'll need to enter an additional pass code sent to your mobile phone.
4
Click on any file within your Dropbox account to view it. Some file types, including most images, PDFs, videos, audio tracks, Word documents and PowerPoint presentations, can be viewed within a browser tab. For unsupported file types, you will be prompted to either download or share the file.
5
Select the upload option from the top of the Dropbox file list (an icon showing an up arrow on a sheet of paper) to add new files from your Chromebook to the current Dropbox folder. Click "Choose Files" to select the relevant files.
Tips
check

The Dropbox app from the Chrome Web Store enables you to download files to your Chromebook's local storage or an attached Google Drive account, though subsequent changes to these files won't be synced back to Dropbox unless you upload the file again manually. You can set whether files are downloaded to the Chromebook's local storage or your Google Drive account by default from the settings tab. You can also have Chrome OS prompt for a location every time a file download is initiated.

check

There are various non-native solutions for syncing Dropbox files automatically to and from Google Drive (and by extension any Chromebook using a Google Drive account). These third-party solutions include the free IFTTT and the paid-for CloudHQ (which offers a 15-day free trial). If you have Google Drive and Dropbox desktop clients set up on another computer, you can also place your Dropbox folder inside your Google Drive folder to duplicate files in both cloud services.
Warning
close

The steps above have been tested using the latest version of Chrome OS and the Dropbox Chrome OS app. If you are using alternative versions of the software then the process may vary.
Photo Credits
photo_camera

Justin Sullivan/Getty Images News/Getty Images