How to Switch Your Laptop's Wireless Settings
by Mindi Orth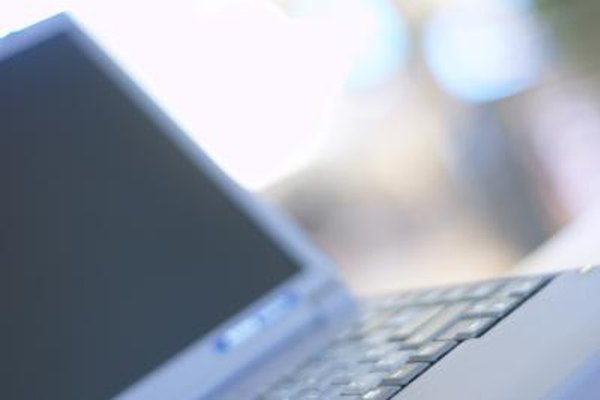 The wireless configuration settings on your laptop are responsible for your ability to connect to an available wireless network. Occasionally, network changes may require that you reconfigure your laptop's wireless settings before you can regain access. In addition, you may need to switch to a different wireless network, such as changing from a home network to your work network.
Switch Networks
1
Click the "Network" icon, represented by a series of bars, in the system tray. A list of available wireless networks appears. If you don't see the Network icon, you may need to click the arrow on the left side of the tray to expand the view and see all icons in the tray.
2
Double-click on the network to which you want to connect from the list. Alternately, single-click on the network and then click the "Connect" button.
3
Enter the security key, if prompted. If you configured your wireless settings to remember the key, you will not receive a prompt. Instead, your laptop connects automatically without your intervention. The Network icon turns white after you successfully connect to the network.
Change Configuration Settings
1
Click "Start" and select "Control Panel" to open the Windows Control Panel.
2
Click the "Network and Internet" option and then click "Network and Sharing Center" from the options that appear within the Control Panel. A window displaying basic network information and connections opens.
3
Click the "Change Adapter Settings" option from the list of available options on left side of the window. The available network connections are displayed in the window that opens.
4
Locate and double-click the icon representing the wireless connection you want to change. The Wireless Network Connection Status dialog box opens.
5
Click the "Wireless Properties" button to open the Wireless Network Properties dialog box. The Connection tab displays connectivity options. For example, click to select the "Connect automatically when this network is in range" option if you want your laptop to connect to this network without user intervention. Click the "Security" tab to change the security type, encryption type and network security key. The network security key functions as the password needed to connect to this network. Click the "Show Characters" option to view the key. This allows you to see what you type to help prevent typos. Click "OK" to close the Wireless Properties dialog box.
6
Click "properties" to view the "Wireless Network Connection Properties" dialog box. From here, you can change the configuration of your wireless adapter. Click "OK" to close the dialog box.
7
Click the "Disable" button to disable the wireless connection. If you disable the connection, an Enable button appears. Click this button to enable the wireless connection.
8
Click the "Close" button to close the Wireless Network Connection Status dialog box.
Warning
Faulty settings in your laptop's wireless configuration could prevent you from connecting to your wireless network.
More Articles