How to Submit Music to iTunes
by Marie Cartwright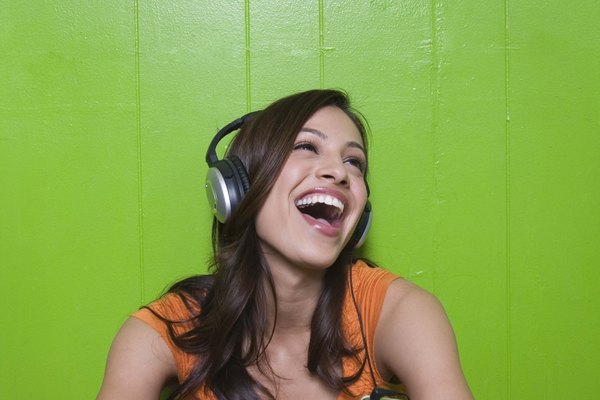 iTunes is virtually ubiquitous when discussing the distribution of digital music. If you want to have your music added to the iTunes catalog, you need to submit an application through iTunes connect. Any product added to iTunes must first be approved by an Apple representative, and the requirements to even have your application considered are lengthy. If you do not meet the requirements, however, don't worry. There are ways to submit music to iTunes through a third party.
1
Go to the iTunes Connect online application site (itunesconnect.apple.com/WebObjects/iTunesConnect.woa/wa/apply). You do not need an iTunes account to access this site, but you will need one to continue with the application process. Select "Music" from the drop-down menu of content types. Once your content is selected, the question "Are you (or your company) already set up to sell music, TV, or movies on iTunes?" appears. Select the "No" radio button. Click the blue "Continue" button in the bottom-right corner of the screen.
2
Read through the list of Apple's iTunes Connect requirements. To sell your music directly through iTunes without a middleman or intermediary, you must use a Mac running 10.5.8 or later, have at least 20 albums in your catalog and possess Universal Product Codes and International Standard Recording Codes for all your tracks. You also must have a US tax ID number and a valid iTunes account. If you meet these requirements, click "Continue." If you do not, you need to go through an approved iTunes aggregator. An aggregator is a third-party organization that meets these requirements for you, usually for a fee. There are dozens of aggregators available, each supporting different markets and geographic locations.
3
Sign in to your iTunes account and click "Continue." Enter your contact, billing and music information as directed. When finished, submit your application. An Apple representative will review your application and contact you when a decision has been made.
References
Photo Credits
photo_camera

Jupiterimages/Brand X Pictures/Getty Images