What Stores Carry Virgin Mobile?
by Alex Tannin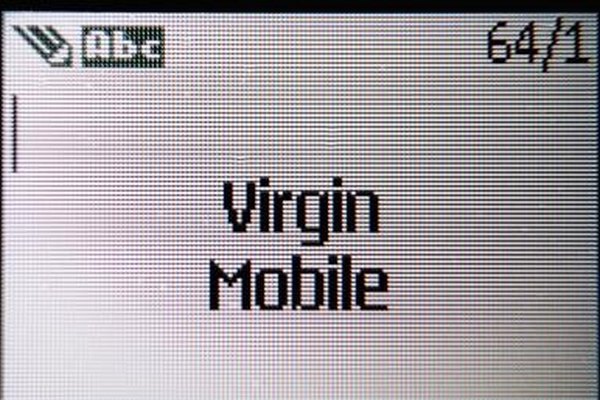 Cell phone service provider Virgin Mobile was first established in the United Kingdom in 1999. Since then it has expanded globally into nations including France, India and the United States. Telecommunications company Sprint Nextel bought out Virgin Mobile USA in 2009, although the network retained "Virgin Mobile" as its brand name. As befits a multinational cell phone provider, many stores across the U.S. offer Virgin Mobile products in their branches.
RadioShack
RadioShack is a chain of electronics retail stores with over 4,000 branches across the United States. As of May 2011, they offered eight cell phones on a Virgin Mobile "pay as you go" deal. Three of these phones--the Sanyo S2100, the BlackBerry Curve 8530 and the LG Optimus V--are only available in-store. The other five phones, which include the Samsung Restore and the LG Rumor Touch, are also available through RadioShack's official website. RadioShack does not offer any Virgin Mobile phones on a contract.
Kmart
The department store Kmart has 1,300 branches across the United States and also carries Virgin Mobile products in many of its stores. As of May 2011, it carries two Virgin Mobile phones. Kmart has a prepaid Samsung Mantra on Virgin Mobile, a Web-enabled cell phone with Bluetooth technology and a 0.3-megapixel camera. It also carries an unlocked Virgin Mobile Kyocera Loft, which has its own QWERTY keypad on its front and a 1.3-megapixel camera.
Target
Target is the second largest discount retailer in the United States with nearly 1,800 stores. As of May 2011, it carries one Virgin Mobile phone: a pre-paid LG Rumor 2 for $89.99. The LG Rumor 2 is a slider phone that comes with a 1.3-megapixel camera and up to six hours of talk time. The phone is Bluetooth-enabled and has built-in GPS. Target does not offer any Virgin Mobile phone on a contract, but it does carry the Virgin Mobile Broadband2Go wireless broadband adapter.
Family Dollar
Family Dollar is a chain of discount stores headquartered in North Carolina but active across the United States. As of May 2011, Family Dollar offers 16 phones in its stores, including the LG100 on Virgin Mobile. The LG100 is offered on either a $25, $40 or $60 monthly fee, or else on a variety of pay-as-you-go plans from as little as $30 for 1,500 minutes of talk time. Family Dollar also offers mobiles on T-Mobile, Cricket and Boost Mobile.
References
Photo Credits
photo_camera

Peter Macdiarmid/Getty Images News/Getty Images