How to Stop No Number Calls on a Cell Phone
by B. Steele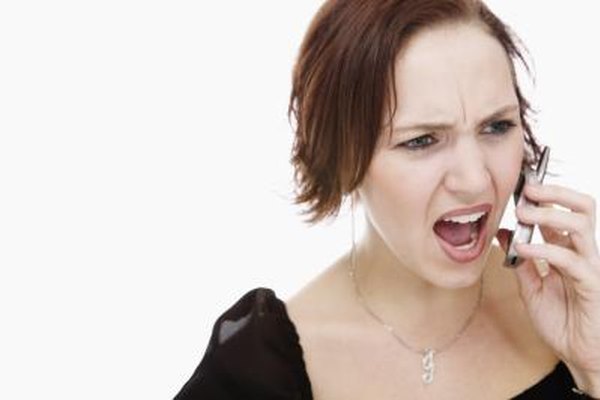 Unfortunately, many telemarketers and other sales venues that utilize unlisted numbers don't seem to care that you'd rather not waste your cell minutes on unsolicited phone calls. If you're getting tired of hitting your phone's "Ignore" button repeatedly, there are a number of actions you can take to stop the calls, or at least reduce them.
1
Add your cell number to the National Do Not Call Registry. When you add your number to this list, the majority of telemarketers are legally prevented from contacting you. If they do, they must pay a steep fine for each occurrence. You can add your number to the list by visiting the Federal Trade Commission's Do Not Call Registry signup page (see Resources for link), or by calling 1-888-382-1222 from your cell phone. Allow 31 days for the calls to stop.
2
Use a call blocking application or service. Apps such as BlackList and Call Blocker or a service such as YouMail enables you to prevent certain phone numbers from ringing to your cell. Some apps will just send an unwanted caller directly to voicemail while others offer more features. YouMail, for instance, enables you to record an outgoing voicemail message with a disconnect tone or a long pause, making it difficult for the unwanted caller to leave a voicemail message.
3
Configure your phone to "ring" silently when the unwanted caller contacts you. Also, if your cell carrier allows, set up a special outgoing voicemail greeting for the caller. You can leave a message if you want, but the main goal would be to leave a long pause at the end, prompting the caller to hang up rather than waiting for the "beep" to leave a voicemail.
Photo Credits
photo_camera

Jupiterimages/Brand X Pictures/Getty Images