Steps to Delete Facebook Accounts
by Elle Smith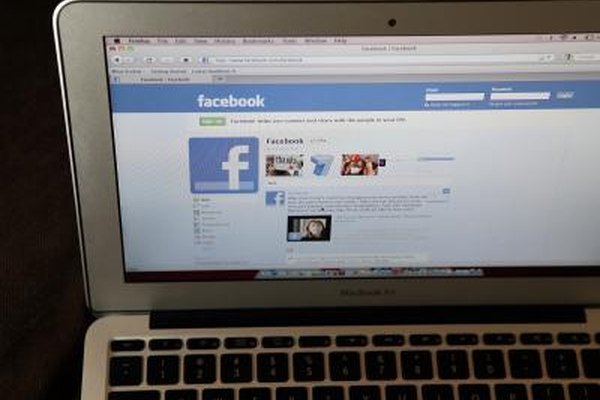 If you're uncomfortable or tired of your current Facebook profile, you might want to remove it from the popular website. It's relatively easy to deactivate an account -- that is, to refrain from logging in and visiting your profile -- but permanently deleting the account is a different process. Facebook has privacy settings in place that will allow you full control over who sees your information, but if you're choose, you can choose to permanently delete your account.
Deactivating Your Account
Deactivation is the most readily apparent option when deciding to take a hiatus away from Facebook. This option can be found under "Account Settings" and on the "Deactivate" button. Deactivation will disable your profile, your name and your profile picture, along with anything else you've shared on your profile. The important distinction to note is "disable," because your data is not deleted, but merely inaccessible to other users. All of your photos, videos, friends and interests are saved, because Facebook assumes you may change your mind in the future. If and when you do log back in, the pending request is canceled, and your profile will look exactly as you last left it.
Permanently Deleting
If you're certain that you do not want to use Facebook again, delete it. All the photos you've tagged or uploaded and downloaded, along with all the email and chat transcripts, will be deleted. Your friends will return to a "non-friends" status, and your account information is permanently irretrievable. Your photos or other data may remain on Facebook's servers for technical reasons, but Facebook users will not be able to view them. The permanent delete option can be accessed by logging in to your account, then visiting the Help Center. Click the link in the Help Center to submit a request to delete your account. Read the final warning about losing your information, then click "Submit." Fill in the captcha, then click "OK."
Waiting Period
The waiting period for deleting your Facebook account is two weeks after submitting your request, after which all of your information will be inaccessible. If you decide to log back in within that time period, your account will not be deleted and you will have to repeat the process all over again, including the two-week wait. If you want to create a new Facebook account, you must use a different email address to sign up. You can then build a new profile, add friends, upload and tag new photos or anything else you want to share.
Other Options
If you want to control who has access to your photos, videos, friends or other personal information, you don't need to delete your Facebook account; instead, change your privacy settings and leave your profile intact. Privacy settings have drastically improved from the earlier days when nearly anyone could access your information. They can be changed by selecting the "Account" button on your Profile, then choosing settings under "Privacy." On this page, you can control who can find you on Facebook, what others can see on your page, your personal data and digital photos or videos. You can choose presets for "Friends Only," "Everyone," "Friends of Friends" or "Other" or "Yourself."
References
Photo Credits
photo_camera

Justin Sullivan/Getty Images News/Getty Images