How to Get Started With Quicken
by Jennifer Lee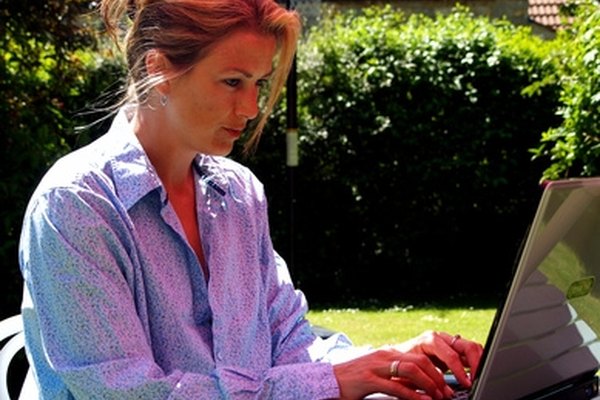 This is not your grandmother's money management. Gone are the days of pencils, ledger sheets, calculators and bank statements. Quicken 2011 can even download your banking transactions and data from your credit card accounts, eliminating most data entry. It can show you the overall picture of your income and expenses as well as what you have and what you owe, and it can help you budget for the future and track your spending as it happens.
Input and download online bank account information. Choose the "Home" tab on the Quicken screen, then click the big blue "Get Started" button under Section One: See Where Your Money Goes. Enter your bank name or choose it from the list. Input your user ID and password. Click the "Connect" button, and Quicken will download information from your bank accounts.
Change or add spending categories. Click on the "Spending" tab and Quicken will show a list of your transactions. To change any spending category, highlight the corresponding transaction and click on the arrow button beside the category, bringing up a pick-list of categories. Choose the one you want or enter a new one using the "Add Category" button.
Manage your bills and paychecks. Click on the "Home" tab, then on the "Get Started" button under Section Two: Monthly Bills. Click the "Add a Bill" button on the lower left of the screen and enter or edit information for each of your regular bills. Click the "Next" button to enter paycheck information. Include information on any other regular income as well.
Track your spending. Click on the "Home" tab, then on the "Get Started" button under Section Three: Track Spending Goals To Save Money. Quicken will display select categories and your average monthly spending in each one. Enter a new goal by changing the number in the box under the column "Suggested Monthly Amounts." Click the "Choose Categories to Watch" button on the lower left to add new categories to the list.
Download your account transactions regularly. When you log on to Quicken 2011, either choose the "Tools" menu and click on "One-Step Update," or click the icon that looks like a clockwise arrow. Enter your account password. Click the "Update Now" button on the lower right corner of your screen. Quicken will download all recent transactions from your bank and credit card accounts.
Tips
check

Quicken has a comprehensive help page to address any questions you have.

check

Click on the "Reports" menu, then choose the "Reports and Graphs Center" to look at various helpful financial overviews.
More Articles
Photo Credits
photo_camera laptop 9 image by Harvey Hudson from Fotolia.com