How to Start & Create a Website
by Lisa Sims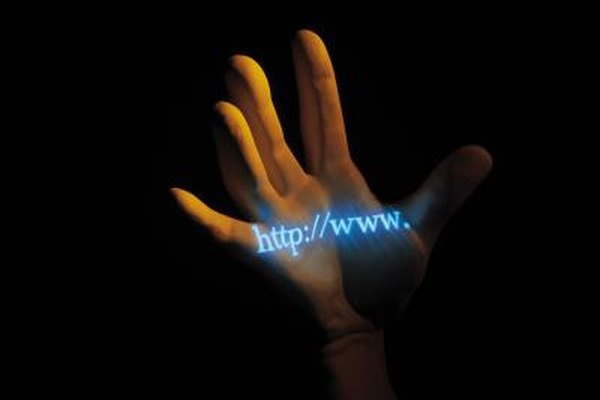 Internet World Stats estimates that as of June 30, 2013, there are two billion Internet users. What better way to access these users than by creating a website, which allows you to share information 24 hours a day, seven days a week? Armed with an idea and Internet savvy, you can create a website with a few keys steps.
Website Purpose
Your website's purpose influences its focus. Without purpose, your website will appear unorganized and unplanned. Decide on your primary message or theme and your target audience to pinpoint your purpose. Also, determine your website type. Will it be informational, e-commerce, blog or other? Answering these upfront questions stimulates your thinking about your website's purpose.
Domain Name
Before creating your website, acquire a domain name. A domain name allows users to easily remember your website address rather than its numerical IP address. To keep your domain short and memorable use only letters, numbers and hyphens. You can purchase a domain name from domain registrars such as GoDaddy and Network Solutions for a one-to-ten year time frame. Once you purchase your domain name, it can take up to 72 hours before it is available on the Internet.
Web Hosting
For Internet users to view your website, you need a place to store your site content. Web hosting allows you to store your website information on a server that's always connected to the Internet. Popular Web hosting providers include GoDaddy, Bluehost, Hostgator, and others. Some providers register domain names along with providing Web hosting.
Website Plan
Your website will require a plan. Creating a website plan helps you think about issues such as how many website pages will you have, what will be the website page names, how often will the website be updated and who will perform the updates. Your plan should list the main focus of your website along with the proposed Web page names. Your website plan organizes your website so that users can find information quickly and information can be easily updated.
Content
Each website page requires content, which consists of text, images and other information displayed to Internet users. Determine where your website content will come from. Also, be sure that you have permission to use any content before including on your website. Pay attention to images. Use those that you own or purchase royalty-free images.
References
Photo Credits
photo_camera

Comstock/Comstock/Getty Images