Sprint Unlimited Vs. Verizon
by Jennifer Keigh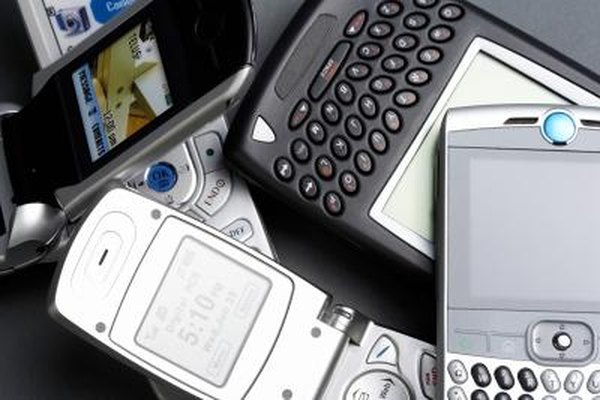 Sprint and Verizon both offer nationwide wireless services. Because both providers use the same cellular technology — Code Division Multiple Access, or CDMA — customers on Sprint can also roam on Verizon's towers at no additional charge. Both Sprint and Verizon offer a variety of different unlimited plans for individuals and families.
Wireless Minutes
Sprint's unlimited talk offerings include both an individual plan and a family plan. Customers also have the option to choose an individual or family Everything Data Plan, which offer a minutes allowance but also unlimited mobile-to-mobile minutes on any carrier as well as unlimited nights and weekends. Verizon offers two individual plans with unlimited talk as well as family plans with unlimited minutes. Verizon offers unlimited Verizon mobile-to-mobile minutes, as well as unlimited nights and weekends.
Messaging Packs
Sprint's Simply Everything, Everything Data, and Everything Messaging plans all include unlimited text, picture and video messaging. Customers on other Sprint plans can also add an unlimited messaging feature. Verizon's individual and family Talk & Text plans include unlimited text, picture and video messaging. Customers on other plans can also add messaging bundles that include 500 or 5,000 texts with unlimited Verizon mobile-to-mobile texting.
Cellular Data
Sprint's Simply Everything and Everything Data plans both include unlimited data on the Sprint network. Customers with 3G and 4G devices on any plan are required to pay an additional 4G data charge per month. Verizon requires every smart phone on its network to have an unlimited data plan, at an additional charge to a customer's Talk or Talk & Text plan.
Mobile Broadband
Sprint offers a 4G mobile broadband connection plan with unlimited data transfer. Customers who require 3G data can select plans that offer limited 5 or 10 gigabytes of 3G, along with unlimited 4G data. Verizon does not offer unlimited mobile broadband plans.
Additional Services
Sprint provides free Sprint navigation, radio, football, NASCAR, and basic channels on Sprint TV to its customers with unlimited data plans. While Verizon charges extra for its media packages and navigation, it offers free data backup, in addition to home communication services, such as FiOS, bundled Internet, telephone and television services delivered via a fiber-optic network.
Photo Credits
photo_camera

Jupiterimages/Photos.com/Getty Images