How to Get Songs Off a Samsung Galaxy
by Tammy Columbo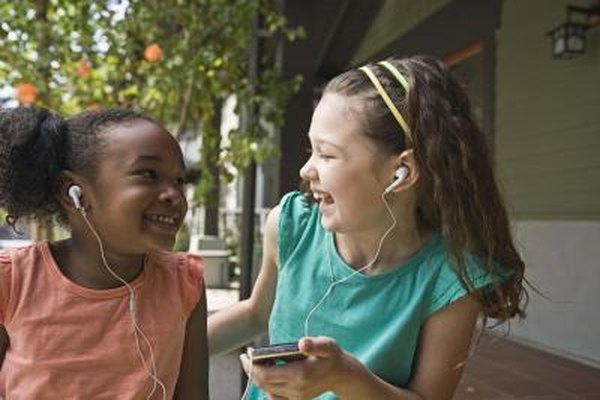 Once you have compiled a collection of music on your Samsung Galaxy, you can transfer the audio files to your computer to back up your library. In fact, you can transfer any type of file, including photos, videos and documents, from your Galaxy to your computer. The same process allows you to transfer music, images and videos from your computer to your phone. The Samsung Galaxy becomes a mass storage device, similar to a USB drive, when connected to your computer.
1
Tap the "Applications" button from the home screen on the Samsung Galaxy, and then tap "Settings" to open the Settings menu.
2
Tap the "More" option, and then tap "USB Utilities." The USB Mass Storage screen displays.
3
Tap the "Connect Storage to PC" option. USB Mass Storage Mode is enabled on the phone.
4
Connect the small end of the USB cable to the micro-USB connector on the Samsung Galaxy. Connect the standard USB end of the cable to a USB port on your computer. The USB Storage dialog box appears on some models of the Samsung Galaxy. Other models will automatically connect.
5
Tap "Turn on USB Storage" option, and then tap "OK" if the dialog box displays. The computer recognizes the phone as a USB device, and automatically installs the drivers. The Windows Autoplay dialog box opens on the computer.
6
Click the "Open Folder to View Files" option in the Autoplay dialog box. The Galaxy file system opens in the Windows File Explorer.
7
Click the "Music" folder in the Galaxy file system to view your audio files.
8
Click on audio files to select the files. Drag the files from your Galaxy's Music folder, then drop them into a folder on your computer.
Tip
check

Press and hold the "Ctrl" key while clicking on each file to select multiple files for transfer.
Warning
close

Information provided in this piece applies to all models of the Samsung Galaxy. Instructions may vary slightly or significantly for other Samsung phones.
Photo Credits
photo_camera

Jupiterimages/Brand X Pictures/Getty Images