Snipping Tools for Windows
by Aaron Parson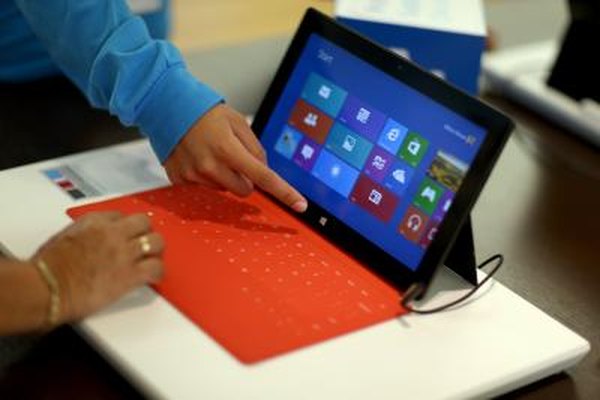 The Snipping Tool program built into Windows allows you to create an image of part of your screen. With the program, you can select an area or specific window to copy, and then modify and save the image as a file. In addition to the Snipping Tool, Windows also supports taking screenshots of your entire monitor or a single window by using the "Print Screen" key.
Windows Snipping Tool
Press the "Windows" key and type "Snipping Tool" to search for the application, and click its name to launch it. In the tool, click "Options" to check the settings. Click "New," and then click and drag to select a portion of your screen to snip. To snip a shape other than a rectangle, open the drop-down menu on the "New" button and choose another option. The snipped portion of the screen will appear as an image in a new window. From there, you can draw on it, save it as a file or copy it to paste it in another image editing program.
Other Screenshot Options
To take screenshots faster, or to take images of Windows 8 apps, press the "Print Screen" key. This copies the entire screen to the clipboard, allowing you to paste it in an image editor. To copy only the current window, press "Alt-Print Screen." You can also save a screenshot as a file instead of placing it on the clipboard by pressing "Windows-Print Screen," but you can't combine this with "Alt" to save only the current window.
Version Warning
Information in this article applies to Windows 8 and 8.1. It may vary slightly or significantly with other versions.
More Articles
Photo Credits
photo_camera

Joe Raedle/Getty Images News/Getty Images