How to Take a Snapshot on Skype With a Mac
by Calum Page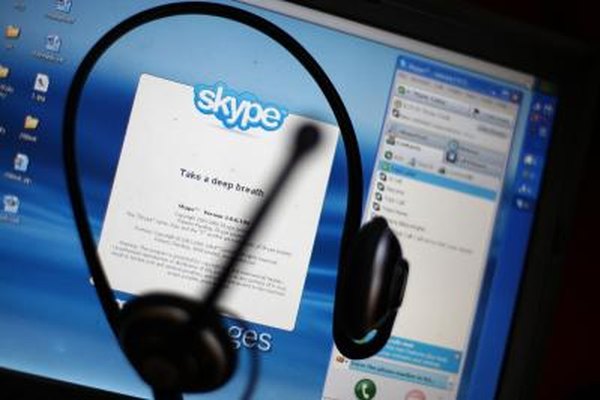 Skype offers many different functions, including instant messaging, video calls and sharing documents. If you want to make a permanent record of your interactions on Skype, a snapshot is often the best way to do it, as you can look at it offline, edit it and transfer it between computers. Using functionality included as standard in Mac OS X, you can take a snapshot of any Skype window, from your chat history to a video call.
1
Click on the Skype window that you want to take a snapshot of to make sure it is fully visible at the front of your screen.
2
Hold down the Command and Shift keys on your Mac keyboard, and press the "4" key. Your mouse cursor should now appear as a crosshair icon on your screen.
3
Press the space bar on your keyboard, and the crosshair icon will change to an icon that represents a camera.
4
Hover over the Skype window that you want to take a snapshot of, and it will be highlighted in blue.
5
Left click your mouse, or click your trackpad button to take the snapshot. The snapshot of your selected Skype window will appear as a JPEG file on your desktop.
References
Photo Credits
photo_camera

Mario Tama/Getty Images News/Getty Images