How to Shrink & Burn DVDs on Mac
by Shawn M. Tomlinson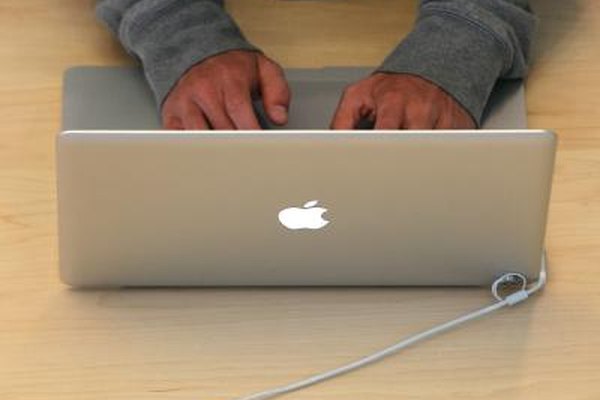 Most professionally recorded DVDs use dual layering to get more information on the disc. Dual layering takes a dual-layer DVD up to nearly 8 GB. If you are making legal backup copies of these DVDs—which you have a right to do as long as you own the original DVD—you can burn them to dual-layer DVDs, but they cost more and the burning time can be considerably longer than standard DVDs. You can, however, compress these DVDs to fit on normal 4.7 GB DVDs.
1
Get a Macintosh-compatible DVD ripper software package, such as Mac the Ripper, a free program available online. There are other similar software packages available, too. You need one of these because most professionally manufactured DVDs have encrypted copy protection software encoded in them. This type of software eliminates the copy protection, making it possible for you to make a legal backup copy.
2
Open Mac the Ripper, then insert the DVD to be copied. The software will scan the DVD, then tell you it is ready to record. This type of software makes an exact disc image copy of the DVD so that it can be burned to the backup disc. Select the location on your hard drive or external hard drive where you want to record the DVD to and create a folder for it. When this is set, click "Go." This will take some time, usually about 25 minutes.
3
Open Roxio Toast software on your Mac after the entire disc image has been saved to your hard drive. Select "Video" from the top button menu, then select "DVD-Video" from "VIDEO-TS" from the sidebar menu. This is the format in which professional DVDs are recorded and this will allow you to put the exact disc image on a DVD.
4
Click "Select" in the main window of Toast. A browser window will appear that will allow you to find and select the DVD disc image on your hard drive. You also can drag the disc image folder from your hard drive to this window.
5
Select "Fit-to-DVD Video Compression" in the sidebar menu if it isn't automatically selected. In the main window of Toast, you will see "Copy Summary" followed by other information about the disc such as "Video," "Audio," "Languages" and other DVD features to be copied. There also will be an item that states "Auto-Compression On (if needed)." This means it will compress the disc image before it burns it to the standard DVD. Also make certain the button in the lower right corner reads "DVD" rather than "CD" or "DVD DL." Insert a blank standard DVD and click the large red button in the lower right corner.
Warnings
close

It is illegal to copy DVDs you don't own.

close

Compression of the DVD disc image may take some time before the actual burning of the disc begins. You can follow the progress with the progress bar and countdown timer at the bottom of the Toast window.
Photo Credits
photo_camera

Justin Sullivan/Getty Images News/Getty Images