Should I Get an iPhone 4S or an iPhone 5?
by Ed Oswald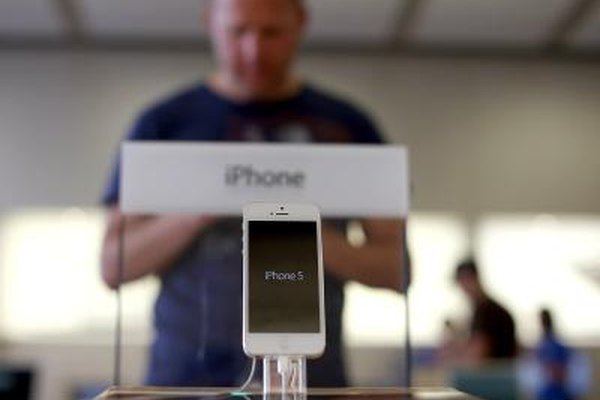 Choosing between the iPhone 4S and the iPhone 5 is difficult as the phones are quite similar. Apple's carrier partners offer the iPhone 4S for $99 and the iPhone 5 for $199 with a two-year agreement. Whether or not you should spend the extra $100 to upgrade to the iPhone 5 depends on the features you are looking for.
Size
The iPhone 4S is generally the same size as its predecessors. The device is 2.31 inches wide by 4.5 inches high and about .37 inches thick, which provides enough room for a 3.5-inch display. The iPhone 5 is a larger device, mainly because of the new 4-inch screen. It is the same width, but it is now 4.87 inches high and 0.3 inches thick. The iPhone 5 is lighter, weighing in at 3.95 ounces versus the 4.9-ounce weight of the iPhone 4S.
Capacity
The iPhone 4S is only available in a storage capacity of 16GB, whereas the iPhone 5 is available with 16GB, 32GB and 64GB of on-board memory. Apple recommends users with large music and photo libraries consider high capacity iPhones. Those with small libraries may find the 16GB model adequate. The larger capacities come at a $100 premium to the base model; the 32GB iPhone 5 is $299 with a two-year contract and the 64GB $399.
Speed
The iPhone 5 supports 4G LTE data in both the CDMA and GSM models. The iPhone 4S does not; its fast wireless speeds come from 3G services. For data-heavy consumers, this difference is noticeable. In a 2012 survey by PC World, 3G networks had an average speed of between .5 and 3.8 megabits per second depending on the carrier, and 4G technologies delivered between 2.8 and 9.1 Mbps, a marked difference.
Features
While the feature sets of both phones are similar, the iPhone 5 offers some key enhancements. The iPhone front-facing camera on the iPhone 4S takes pictures in VGA quality, while in the iPhone 5, this feature has been upgraded to a 1.2-megapixel resolution. Support for 802.11n Wi-Fi networks in the 5 GHz band has been added to the iPhone 5, and the device has slightly better battery life than the iPhone 4S -- 225 hours of standby time versus 200 for the 4S.
More Articles
Photo Credits
photo_camera

Justin Sullivan/Getty Images News/Getty Images