How to Setup a Secureserver.Net Email
by Shaun Helsom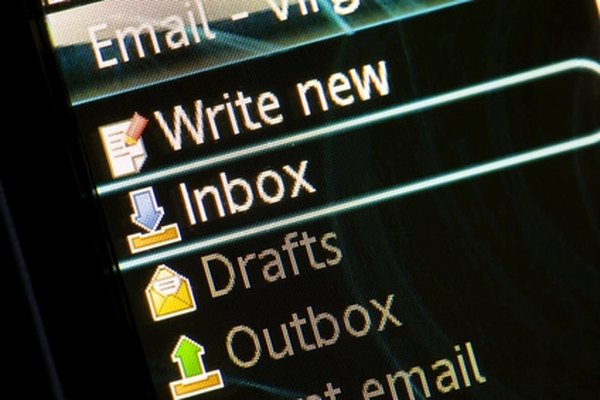 Mail hosted through Secureserver.net is commonly set up through a hosting account with GoDaddy.com but can also be created from other hosting providers. Once you have created your email account it can be accessed through the webmail link on your GoDaddy account page. It can also be accessed through Outlook Express, the email client that comes with Microsoft Windows. This will allow you to manage your email account without having to launch a web page every time and offers more advanced features.
Select "Accounts" from the "Tools" menu in Outlook Express.
Open the "Mail" tab. Click on the "Add" button and select "Mail" from the popup menu.
Type your first and last name as you wish it to appear to others and click "Next".
Type your email address exactly as it is set up with your account and click "Next".
Select "POP3" as the incoming mail server type. Type "pop.secureserver.net" into the "Incoming Mail server" field and "smtpout.secureserver.net" as your "Outgoing Mail Sever". Click "Next".
Type your email address in the "Account Name" field and your password in the "Password" field. Remember that these are case sensitive. "password1" and "PASSword1" are considered different. Leave "Log On Using Secure Password Authentication" unchecked and click "Next".
Click "Finish" on the confirmation page. Although Outlook Express will say that your account setup is complete, there are a few advanced settings to change to connect to your Secureserver.net account.
Click on the account you just created in the "Mail" tab to select it, click the "Properties" button, and select the "Servers" tab.
Check the box next to "My Server Requires Authentication" and click "Apply".
Click on the "Advanced" tab. Change the "Outgoing Mail" port to 80 and click OK. Click close to return to Outlook Express. Your new emails will begin downloading and you can now send outgoing mail.
Tip
check

The setup process is similar for other email clients such as Microsoft Outlook, Firebird, or on the iPhone.
Photo Credits
photo_camera Email LCD display image by Alex Yeung from Fotolia.com