How to Set Up a Wi-Fi Connection at Home
by B. Steele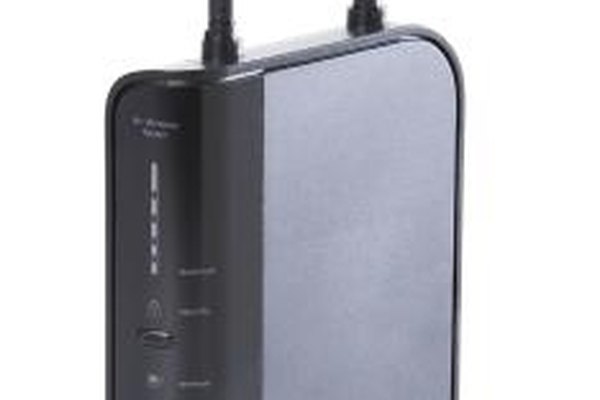 Setting up a wireless network at home is not as scary as you might think. Going wireless enables you to use a computer or laptop anywhere within roughly 300 feet of your wireless router -- even outside your home if conditions are right. You'll need a wireless router or access point to get started, which you can either purchase on your own or obtain one from your Internet service provider.
1
Obtain a wireless router if you don't currently have one. Because common household devices such as microwaves, refrigerators and cordless telephones operate at the 2.4 GHz frequency, consider choosing a device that supports Wireless N, which supports both the 2.4 GHz and 5.0 GHz frequencies. Wireless G only supports 2.4 GHz, so you may encounter signal interference with these devices.
2
Purchase wireless network adapters for your home desktops if you want to include them in your wireless network. You can purchase internal cards, which plug into a PCI expansion slot in your computer, or get an external plug-and-play USB adapter, which uses an available USB port. All modern laptops are sold with internal wireless cards so you won't need to buy anything additional for them.
3
Choose a central location for both the modem and router. Avoid placing the devices next to refrigerators or microwaves, especially if you're using a Wireless G router.
4
Connect your modem via Ethernet cable to the Internet port on your wireless access point or router, and turn the router on by plugging it in to an electrical outlet or surge suppressor. The Internet port might also be labeled "uplink," "WLAN" or "Ethernet."
5
Connect a computer or laptop to your wireless router with an Ethernet cable and access the router's Web console by launching a Web browser and typing its IP address into the address bar. Your router's user manual will tell you the IP address, but common addresses include "192.168.0.1," "192.168.1.1" and "192.168.2.1."
6
Type the router's default username and password in the appropriate fields and log in. Many manufacturers use "admin" or "administrator" as the username and either leave the password blank or set it to "password."
7
Configure the security settings on your router, which will vary considerably depending on the device. At the very least, you should change the default username and password for the router, and assign a unique network name, or SSID, and network password. The SSID and password enable computers to detect and connect to your wireless network, so make sure you choose a strong network password. To prevent interception, you should also encrypt your connection. Wired Equivalent Privacy, or WEP, is an older standard that's fairly easy to break. Wi-Fi Protected Access, or WPA, offers the best protection. Once you're finished configuring the router, you can unplug the Ethernet cable.
8
Log in to Windows on your Wi-Fi enabled computer or laptop and click the network icon in your system tray at the bottom-right to display a list of available wireless networks. The icon will either resemble a series of vertical signal bars or a computer with an Ethernet plug in front of it.
9
Select your wireless network name and click "Connect."
10
Enter the network password and click "OK."
Tips
check

If your wireless router has a USB port, you can turn your USB printer into a wireless networked printer. You can also plug an external USB hard drive into it and use it as a centralized storage device.

check

You can extend Wi-Fi to additional floors in your home by using a second router as a wireless bridge or repeater.
Photo Credits
photo_camera

Thomas Northcut/Photodisc/Getty Images