How to Set Up SharePoint Server
by Alan Hughes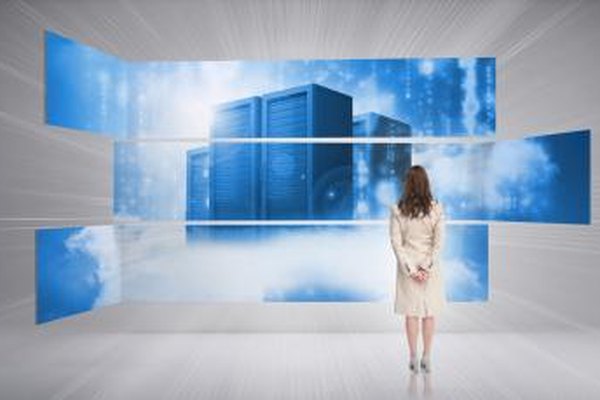 Many companies depend on the collaborative efforts of their employees to produce better products and services for their customers. While there are several tools available which facilitate collaborative work, Microsoft's SharePoint is gaining competitive ground in the information technology world. SharePoint server is a robust Web application that includes content management capabilities, Web page layout and design tools, and the capability to organize a site into multiple sub-sites. Microsoft offers a free version of SharePoint called Foundation. However, setting up a SharePoint server can be a challenge.
1
Review the hardware and software requirements for SharePoint before beginning. Due to the resource requirements of SharePoint, Windows Server 2012 is the best choice for an operating system. While 80GB of disk space is recommended for SharePoint, you will also need space for the operating system and any other applications, so at least 500GB is best. The minimum memory requirement is 8GB, but as with any server, the more RAM the better for performance. The processing requirement is a 64-bit processor with at least four cores.
2
Download SharePoint 2013 from the Microsoft website and save it on your desktop. Double-click the saved file to begin the SharePoint install. Click and review the links in the Prepare section on the install panel before proceeding with the install. Reviewing the links on prerequisites and other considerations will save time as you continue through the installation tasks.
3
After reviewing the Prepare links, click the "Install software prerequisites" link to ensure that all software that SharePoint needs is resident on the machine. A reboot may be required to finalize this step of the process. SharePoint will install SQL Server 2008 R2 Express Edition, if it's not already there.
4
Click the Install SharePoint link to begin the actual SharePoint installation. During this step, the SharePoint application, as well as the Central Administration application, will be installed on your machine. It will also run the SharePoint Configuration Wizard, which will set up the configuration database and the content database for your site, as well as your first site collection. Be sure to set your desired port number for SharePoint to something other than a well-known port number, which means something like 9010 or 2014.
5
When SharePoint has finished its installation process, you should see SharePoint central Administration in the list of available programs. Open a browser and enter "localhost:<portnumber>" where <portnumber> is the port number you assigned in the step above. Your SharePoint website should appear in your browser.
More Articles
Photo Credits
photo_camera

Wavebreakmedia Ltd/Wavebreak Media/Getty Images