How to Set Up a Proxy Server for VPN
by Herman Cruz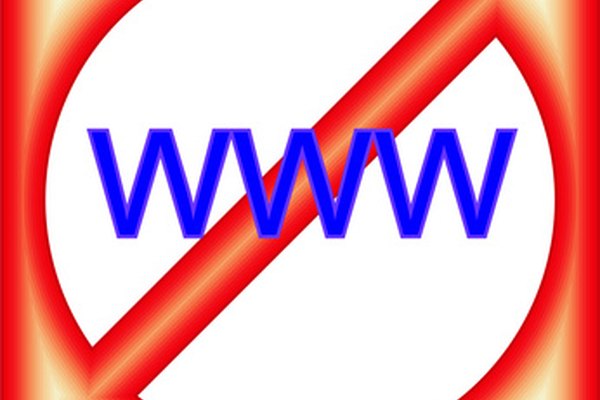 A VPN (virtual private network) is a Web service that hides your IP address behind its own servers to give you anonymity on the Net, plus it also enables you to bypass network restrictions that prevent you from accessing your favorite sites. To manage a network efficiently, network administrators establish Internet restrictions on the network's proxy server with the help of Web filtering software; therefore, to set up restrictions for a VPN website, it is necessary to operate a filtering product on your network's proxy server. Several filtering products are available online that can help you accomplish this task.
1
Visit the WinGate website and use its WinGate Proxy Server security product to block any VPN website you want to be inaccessible through your network (see Resources). WinGate Proxy Server is a multifaceted integrated product that enables you to manage and secure your network whether you need to block a VPN service on a home, small business or enterprise network. Aside from giving you the ability to block inappropriate, distracting and potentially harmful Web content, WinGate Proxy Server also delivers features that help you monitor Internet usage and protect your network from viruses and spam. Plus, you can also improve user productivity and safeguard your network from external and internal threats to the servers. WinGate Proxy Server is licensed based on the amount of users on your network; therefore, prices will vary depending on your network's size.
2
Go to the Barracuda Networks site and operate its Barracuda Web Filter on your network's proxy server to block websites offering VPN services (see Resources). The Barracuda Web Filter is an integrated application used to block access to VPN services as well as any other type of Web content you deem inappropriate. With this product, you can block websites by URL pattern, based on domain or by content category, plus it protects your network from malware and provides spyware protection. The Barracuda Web Filter also lets you block websites by user, groups or by IP address, so you can implement restrictions on certain people while giving others more browsing freedom. You can request a free evaluation prior to purchasing the licensed version of the Barracuda Web Filter product.
3
Navigate to the SonicWALL website and establish its SonicWALL Content Filtering Service on your network's proxy server to keep Internet users from accessing a VPN (see Resources). The Content Filtering Service offered by SonicWALL is an efficient tool for networks established at organizations and educational institutions. With this service you can increase productivity, protect policies and block inappropriate content such as VPN services that are commonly used to bypass any restrictions you are operating on your network. The SonicWALL Content Filtering Service is a user-friendly application that enables you to block Web content by URL, IP address and category (violence, gambling, pornography), plus it protects you from malicious attacks such as viruses, spyware and malware. To set up SonicWALL on your network's proxy server, you can contact it through its website or at 888-557-6642.
Photo Credits
photo_camera internet image by arabesque from Fotolia.com