How to Set Up a Laptop With a Linksys Wireless Router
by Joe Murray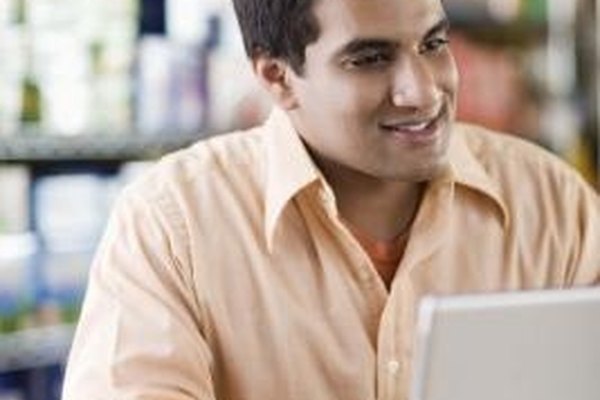 Linksys, a subsidiary of Cisco, manufactures a broad line of home and small business network gear. Widely recognized as an industry leader, Linksys makes the process of connecting to one of its many wireless router products a relatively easy and painless exercise. With your laptop connected to a Linksys wireless router, you have access to the Internet from a distance of up to several hundred feet, depending on the signal strength of the router and obstructions in your surrounding environment.
1
Check your laptop to ensure that the machine has built in Wi-Fi capability. With Windows 7 or Vista, click the "Start" button and then "Computer," "Properties," "Device Manager" and "Network Adapters"; look for the word "Wireless." For Windows XP click "Start," "Computer," "Properties," "Hardware,""Device Manager," "Network Adapters," and look for the word "Wireless." If the machine does not have built in Wi-Fi capability, purchase a network adapter card; check with the unit's manufacturer for recommendations so that you obtain the appropriate adapter.
2
Locate your Internet service provider's DSL or cable modem and unplug the power cable.
3
Unpack the Linksys wireless router. Insert, run and read the installation instructions on the accompanying DVD or CD-ROM. Follow the instructions and test the resulting wireless Internet connection. If you have no DVD or CD-ROM for your router, go to step 4.
4
Connect the modem to the Linksys wireless router with a CAT-5 cable inserted into the "Internet" or "WLAN" slot.
5
Plug the power cable into the modem and the Linksys wireless router. Wait 5 to 10 minutes for the modem and router to connect to each other and the Internet. Plug into any of the numbered ports on the router and into the network input on your laptop with another CAT-5 cable. Turn on your laptop and open a browser.
6
Type "http://192.168.1.1" into the browser's address bar. Enter "admin" for both the login and the password.
7
Go to the "Installation" page to configure the router; add or change your network name, or SSID; and add a password and security, such as WEP, WPA or WPA2. Unplug the CAT-5 cable from your laptop, log in and test the new wireless connection.
Tip
Place the Linksys wireless router off the floor and as close to the middle of your environment as possible. Avoid placing it near or on metal structures. Make sure your network adapter firmware is current.
Warning
Do not try to connect prematurely. Wait until the router lights are steady before trying to connect wirelessly. Avoid resetting the router whenever possible.
More Articles