How to Set Up High Speed Internet
by Amy L. Gouger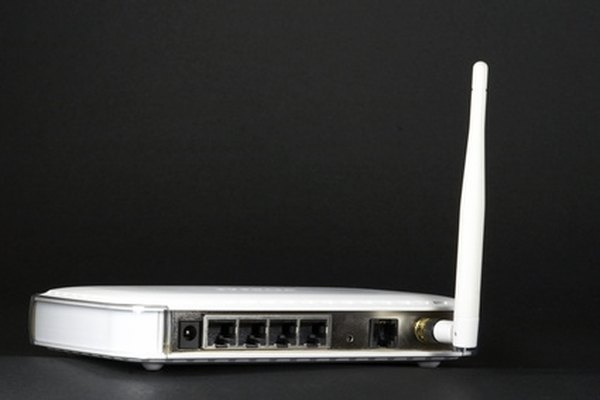 High-speed Internet is a broadband connection. Residences can get one of the three varieties of broadband. Satellite Internet brings Internet access to rural areas. DSL Internet comes into your home through your phone connection; it doesn't monopolize your phone like dial-up. Cable Internet is offered by cable companies, and the connection arrives in your home through your cable wires. Obtaining high-speed Internet allows you the freedom of having more than one computer connected at a time and faster Internet speed.
Price and compare high-speed Internet options in your area. Call local and national phone and cable companies to check the type, speed available and price of connections in your area. Watch television and note ads for Internet service. Internet service providers offer speed measured in kbps to mbps. Mbps is greater than kbps.
Order your service and comply with directions given to you by the service representative. You will need to take a day off work or schedule the installation service call on your day off. The technician sets up a basic network, including the modem and other external features, such as a satellite.
Improve the health of your computer. Defragment the hard drive using third-party software or the Defrag Utility in Windows operating systems. Click on "Start" then "Computer." Right-click on the hard drive. Choose "Properties." Select the "Tools" tab and then "Defragment Now." In the same Tools tab, utilize the error-checking--commonly called Scandisk--to check for problems with the hard drive. Click "Check Now" and check both boxes in the subsequent window before clicking "Start." Update the operating system by clicking on "Windows Update" in All Programs. Update your anti-virus and anti-spyware. Scan the whole computer with both utilities.
Install a router, if you want. A router adds extra security, allows more computers on the same connection and broadcasts your Internet signal for wireless access. Unplug the modem. Connect the router to the modem with an Ethernet cord. Connect each computer, which will have wired access to the Internet, with an Ethernet cord to the router. Plug in the modem. Wait for a connection. Plug in the router. Follow the directions in the box to configure the router. Routers can have up to four computers connected to it. Unlimited computers can use the wireless signal emitted from it.
Tip
check

If your desktop doesn't pick up wireless, then install a wireless adapter. You can purchase one for each desktop computer without wireless capabilities at your local electrics store.
More Articles
Photo Credits
photo_camera wlan router 02 image by pmphoto from Fotolia.com