How to Set Up a Free Donations Site
by Gertrude Cryan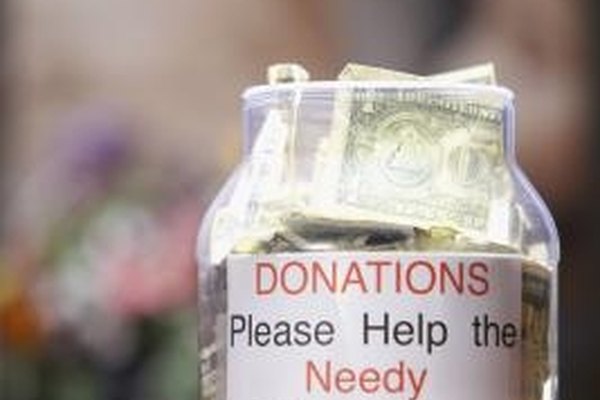 Whether you want to help a family in need or the local Little League organization, you can reach potential donors by setting up a free website to accept donations online. An Internet search returns many free sites that specialize in collecting and organizing donations in return for transaction fees, but consider using Google's free Blogger platform, along with PayPal's free collection service to accept donations for a local cause. Start by collecting relevant information, graphics and pictures, and then set up a free donations site and promote the site to interested parties.
Sign up for a free Blogger account by clicking the "Get Started" button on Blogger's homepage.
Choose an appropriate layout for the blog from the list of free templates, and then follow the on-screen instructions to complete the process.
Click "Sign up" on the PayPal site, and choose "Premier" as your account type. For security purposes, it might take several days to verify your bank account or credit card information.
Log in to your PayPal account, and then click the "Merchant Services" tab.
Click "Donate" under "Create Buttons," and then choose "Donations" from the drop-down menu under "Choose a button type." Read about the various button options, make the appropriate choices, and then click "Create Button."
Click the "Website" tab, click "Select Code," and then press "Ctrl" and "C" to copy the text.
Click the "Design" link from your Blogger Dashboard, and then click "Add a Gadget" in the sidebar area. Choose "HTML/JavaScript," place the cursor in the content box, and press "Ctrl" and "V" to paste the PayPal button code. Click "Save."
Click on Blogger's "Posting" tab, and then enter information about your cause. You can also add pictures or other graphics.
Click "Publish post," and then view the new donations Web site.
Email the link to friends, and share the link on social networking sites to generate traffic and potential donors.
Tips
check

Read the Blogger help pages to find out about the many ways you can customize your Web site.

check

Add posts periodically to update your progress.
Photo Credits
photo_camera

Brand X Pictures/Brand X Pictures/Getty Images