How to Set a Text Message Signature for an HTC Android Device
by James T Wood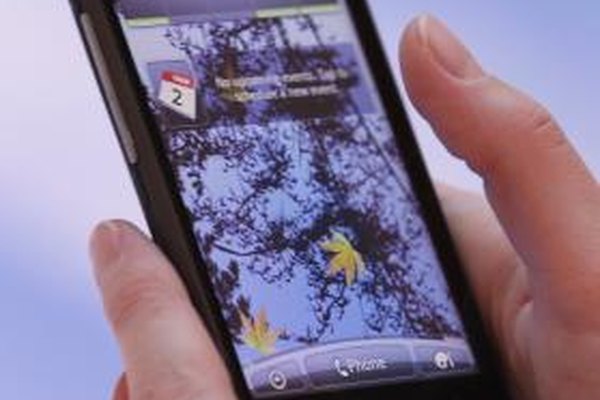 The stock messaging application included with the HTC Android phones doesn't support the use of signatures for SMS text messages. You can, however, download an application to handle your text messages and set up a signature to go out with your text messages. Some third-party messaging apps that support the use of signatures are Handscent SMS, ChompSMS and Go SMS. These apps will work on any HTC Android device.
1
Unlock your HTC device and press the "+" button to open the application launcher. Tap the "Market" icon. Touch the magnifying glass, and then type in the name of the SMS app you want to use on your device and then press "Enter." Touch the listing for your app, and then tap "Download." Press "Accept and Download" to install the application on your device. Press "Open" once it's installed.
2
Press the "Menu" button, and then select "Settings" to see the options for setting up your SMS application to use a signature. If you're using the Handscent app, tap "Send Message Settings." If you're using Go SMS, touch "Message Settings" or in ChompSMS tap "Messaging."
3
Select "Signature," and then type in the signature that you want to use with your text messages. Tap "OK" to apply the settings to all your outgoing messages.
Tip
check

Handscent and Go SMS support creating signatures for specific people in your contact list. Long-press on the contact from within the app and choose the message settings option. From there you can enter a signature for that person alone.
References
Photo Credits
photo_camera

Sean Gallup/Getty Images News/Getty Images