How to Set Up a Phony Background to Video Chat
by Candice Abrams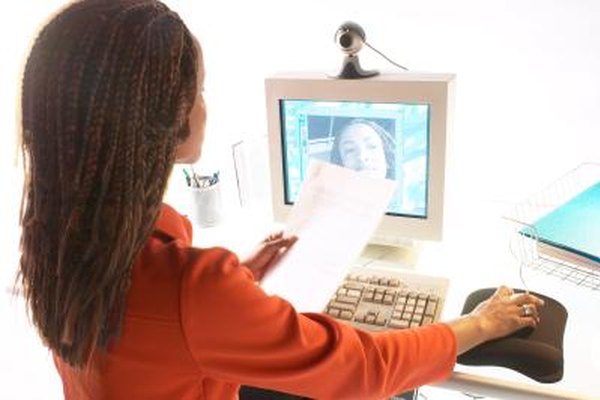 Many websites and instant messaging programs have an option for video chat. If you do not want your face show across the Internet, use a phony background. A phony webcam background allows you to use an image of a celebrity, cartoon character or specific item. This provides you with complete anonymity when talking with complete strangers. You may also use the background to entertain your family members and friends. If you prefer to have your face shown, but would like to change your background to display a beach, mountain or city scene, you can purchase special software with that capability.
1
Download software that contains phony backgrounds for your webcam. Examples include Camera Soft, Fake Webcam and Screenshot Magic Camera. As of June 2011, Camera Soft costs $28, Fake Webcam costs $50 and Magic Camera is $40.
2
Save the software to your desktop. Double-click the file to begin installation. Read and accept the terms of agreement. Save the software to a folder on your computer's hard drive.
3
Launch the webcam background software on your computer. Follow the software directions to connect the program with your webcam's settings. Choose a background you want to use on your webcam. Search by category or by a specific name.
4
Double-click the background of your choice to run it. Sign into your video chat or instant messaging program. Click "Broadcast" to broadcast your webcam.
5
Open an image on your computer if you don't wish to purchase special software. Face your webcam towards the image on your screen. If the webcam is on your laptop, set your webcam's effects settings to run your background. Broadcast your webcam.
Tip
You may have to go through your video chat or messenger's webcam settings to run the background. Change the settings under "Webcam Settings" or "Webcam Effects."
More Articles