How to Set Up Auto Backup From One Hard Drive to Another
by Matthew Burley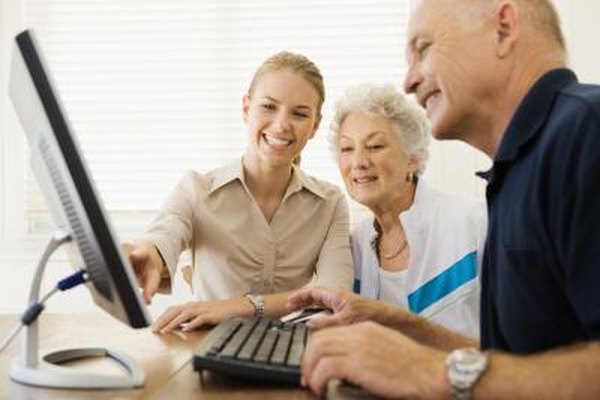 Backing up a computer is a common preventative measure that is often neglected by most computer users. There are many reasons why you may find it necessary to have a backup of your data. A virus or harmful piece of software could find its way onto a computer and start destroying data, damage from a disaster could destroy a hard drive, or you may run into a problem while installing a new operating system and corrupt the hard drive. Whatever the reason may be, backing up your hard drive to another hard drive is a good practice, and it is made easier when it can be done automatically.
1
Connect the secondary hard drive to the original hard drive: You can connect the original drive to a hard drive over a network, through a cable to an external hard drive or to a secondary hard drive installed on the computer.
2
Click the "Windows" or "Start" button in the lower-left section of the screen.
3
Select the "Control Panel" option. If you are using Windows Vista, skip to step 5.
4
Select the "System and Maintenance" icon.
5
Choose the "Backup and Restore" option.
6
Select the "Backup Files" option.
7
Configure the options to schedule when your automatic backup will occur.
8
Choose the secondary hard drive from the list of connected drives or specify the network location, and then click "Next."
9
Select the types of files that you would like to back up, and then click "Next."
10
Click the "Save Settings and Start Backup" button.
Tips
Back up your hard drive as often as is convenient or necessary. While users with a lot of sensitive data may want to back up their computer daily or weekly, most normal users will be fine backing up on a monthly basis.

Set your backup to occur at a time when you would not normally be using your computer.

If you are using a version of Windows that does not support automatic backup, you will need to download third-party software to accomplish this task. (See Resources for a link to one such option.)
Warnings
Backing up to a second hard drive on the same machine is not recommended. If some kind of physical disaster occurs, both hard drives will likely be lost.

Not all versions of Windows Vista offer this function. However, all versions of Windows 7 do.
More Articles