How to Set Up Cox Internet Service on a Home Computer
by Maya Austen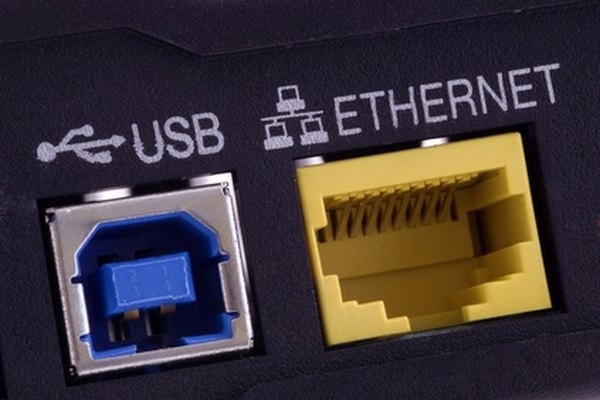 Cox's Internet service requires you to connect the cable modem provided by Cox to your home computer. Before setting up your equipment, examine your computer to verify it has an Ethernet port (see Resources). If your computer is not equipped with an Ethernet port, use the USB cable option to connect the modem to the computer. After the equipment is set up, register your Cox account to begin using your Cox Internet service.
Ethernet Cable
Turn off the cable modem and computer before making any cable connections.
Screw one end of a coaxial cable into the RF port on the cable wall outlet installed by the Cox technician. Screw the other end of the cable into the RF port on the cable modem.
Plug the surge protector strip into the wall outlet. Plug the cable modem's power plug into one of the power ports on the surge protector. Turn the modem on, if applicable. (Not all Cox cable modems have a power switch. Some units are designed to be on whenever they are connected to a power source and do not have an off switch.)
Wait a few minutes for the cable modem to sync with the cable network.
Insert one end of an Ethernet cable into an Ethernet port on the cable modem box. Connect the other end of this cable into your computer's Ethernet port.
Turn on the computer. All of the modem's lights should turn on, indicating a good connection. Depending on the modem model, some lights will blink at first but then stay on steadily, while other lights will blink continuously. If the modem's indicator lights do not turn on, shut down the computer, unplug the modem, wait at least 30 seconds, then plug the modem back in and restart the computer.
USB Cable
Perform steps 1 through 4 from the first section.
Turn on the computer and insert into the computer's CD-ROM drive the USB driver CD that came with the Cox cable modem. The USB driver installation wizard should automatically launch. Follow the wizard's prompts to install the USB driver software onto the computer.
Insert one end of a USB cable into the USB port on the cable modem box. Connect the other end of this cable into a USB port on the computer.
Register
Go to the Cox "Residential Registration" Web page (see Resources).
Complete the form to set up your Cox user ID, password and security question. Your Cox user ID serves as the beginning of your Cox email address. For example, if you chose "Example111" as your Cox user ID, your Cox email address would be Example111@cox.net.
Click "Submit" at the bottom of the page.
References
More Articles
Photo Credits
photo_camera DSL Modem Detail image by Rob Hill from Fotolia.com