How to Set the Date on a Casio Watch
by Ryan Maxwell
; Updated March 16, 2018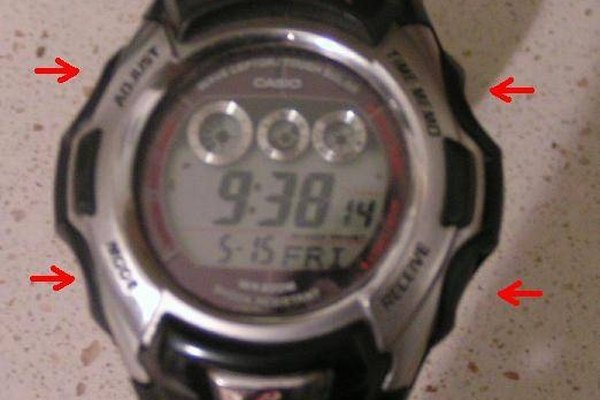 Casio watches come in a variety of shapes and sizes and include all sorts of features. This tutorial uses a Casio G-Shock Classic model GW-500A to show you how to set the date. (Note: you can find the model number of your watch on the metal plate on the back of the watch.)
Look at the face of the watch. There are a total of four to five buttons on the watch. Two buttons are on the left, two are on the right and one is below the watch face. The top left button is labeled "Adjust," the bottom left is labeled "Mode," the top right is labeled "Time Memo" or "Start/Stop" (depending on the model) and the bottom left is labeled "Receive" or "Light" (again, depending on the model).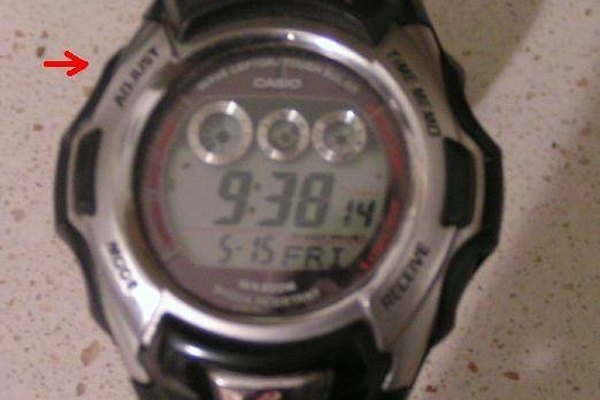 Press the "Adjust" button and hold it for approximately 5 seconds. You will notice the LCD display blinking. If you have a watch similar to this one, follow Step 3; otherwise, continue to Step 4.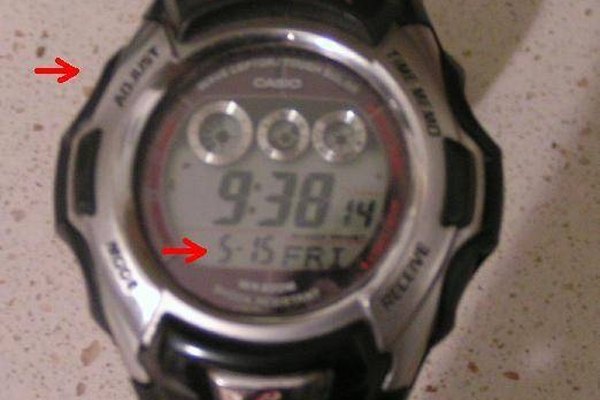 Press "Adjust" again briefly. The display will change. On the example watch, the blinking display shows "12H."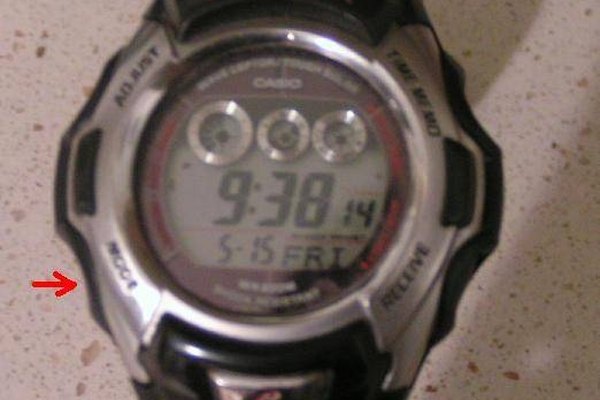 Press the "Mode" button repeatedly until the date display begins blinking. (Note: On the displayed watch, the mode button is pressed five times before the month number begins blinking.)
Press the upper-right button to reduce the number by 1 or press the bottom right button to raise the number by 1. Set the correct month number.
Press the "mode" button one more time to cause the day display to blink. Repeat the process mentioned in Step 5 to increase or decrease the number displayed.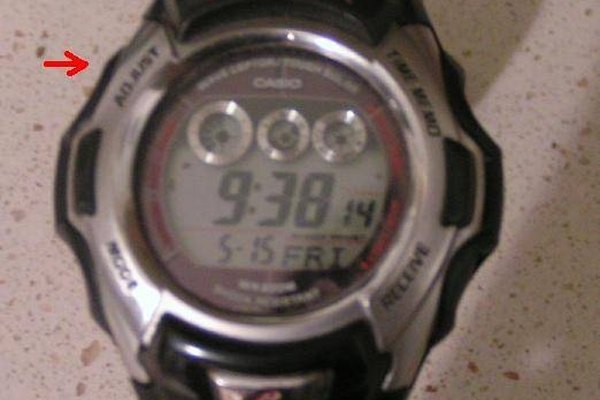 Once you have the date set, press the "Adjust" button again. You should now have a watch with the proper date.
Tip
You can download a manual for a specific model of watch at Casio's website (see Resources below for a link). Look at the metal plate on the back of the watch, and you will see a four-digit code in a small box. At the Casio website, enter the code in the box labeled "Module No."; you can download the manual for your watch in PDF format.
More Articles