How to Set Up the Answering Machine on Iwatsu Phones
by Lisa Rusczyk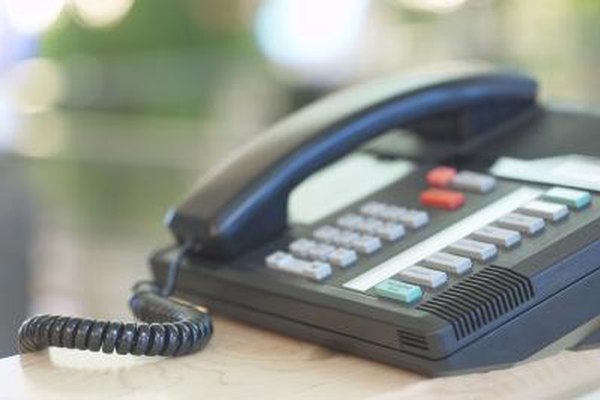 Setting up your answering machine or voice mail on your new phone is usually one of the first things you want to do when you get your phone. Iwatsu phones come in a variety of styles, but the following directions can be a guide for any of them. Make sure you have your phone plugged in to an electrical source and connected to a phone jack. Check to see whether you have a dial-tone; if so, you can begin to set up your voice mail.
Setting Up Your Answering Machine or Voice Mail
1
For your first time setting up your voice mail, press the "Voice Mail" butter or enter the number 87. You will now have access to your voice mailbox.
2
You will now enter your password. The default setting for the password is 0000.
3
You will next choose from options to set up your voice mail. 3 changes your password. 4 records a greeting. 5 records your name. 6 inputs a pager notification number. 7 inputs a cell phone notification number.
4
When you want to retrieve your messages, press the "Voice Mail" button. You will have the following process to go through when getting your messages:
You will enter the default password (0000). You will enter a new password (four digit number of your choosing). Your voice mail will announce how many messages are in your mailbox. You can press 1 to listen to your messages.
After listening to your messages, you can press any of these keys to take further actions: Press 1 to Replay. Press 2 to Save. Press 3 to Delete. Press 4 to Reply. Press 5 for Envelope Information. Press 6 to Copy. Press * (or the star button) to Skip.
References
Photo Credits
photo_camera

Hemera Technologies/AbleStock.com/Getty Images