Sending an iPad Email in Japanese
by Avery Martin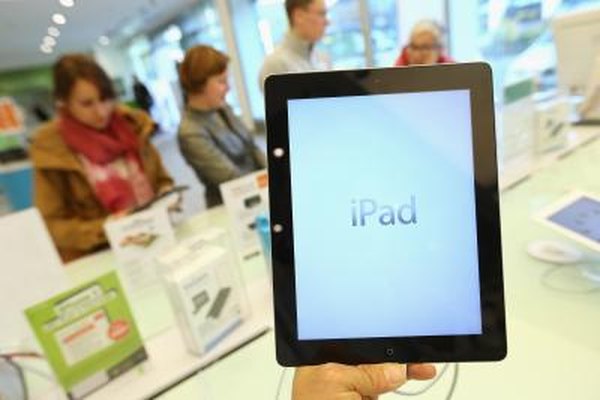 The iPad's international settings allow you to send email using the Japanese language. You can choose to set just the keyboard to one of the available Japanese language forms, or you can set the language of your iPhone to Japanese to change all of the menus and other settings to Japanese. If you need to switch back to an English-based keyboard, you can do so by using the software-based keyboard.
Enable Japanese Keyboard
1
Tap the "Settings" app. Tap "General," then tap "Keyboard," then "Keyboards."
2
Select "Add New Keyboard..." Choose a Japanese keyboard layout to enable typing in Japanese on your iPad. You can choose "Romaji," "Kana" or select both keyboards.
3
Tap "Settings," then select "General" and then tap "International." Select the Japanese language option you want to use for menus and as the default iPad language, if desired. Tap "Done." The iPad takes a moment to load the new language and returns to the home screen.
Type in Japanese
2
Tap the Compose icon in the bottom right of the screen.
3
Tap the globe button to switch between the different keyboard layouts. When you switch layouts, the space bar briefly flashes with the language of the new keyboard layout.
Warning
close

Information in this article applies to iOS 6. It may vary slightly or significantly with other versions or products.
References
Photo Credits
photo_camera

Sean Gallup/Getty Images News/Getty Images