How to Send a Picture via Bluetooth to an iPhone
by Meg North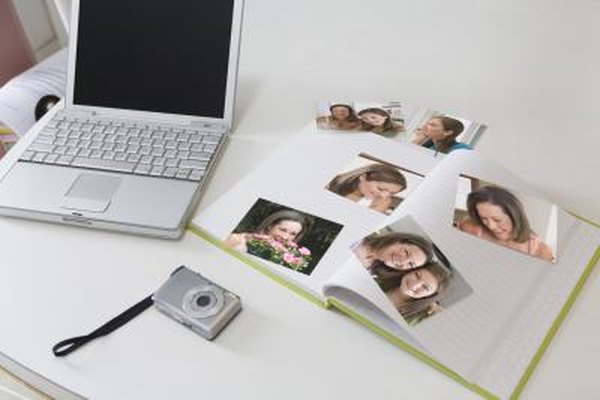 You can transfer files, including photo files, from your computer with your iPhone via Bluetooth wireless technology. The two devices must be within 30 feet of each other, since Bluetooth is short-range. The regular Bluetooth application will not transfer files, so you'll need to use an application called iBluetooth. This is not included with the iPhone and can only be installed on a jailbroken iPhone, which allows the installation of applications that have not been approved by Apple. You will need the Cydia application in order to access iBluetooth. iBluetooth can also upload other files and documents.
1
Press the Cydia application button on your iPhone's home screen. It is a brown button with an icon that looks like an open package. At the bottom of the Cydia screen, press the "Sections" button.
2
Press "System" from the "Install by Section" menu and select the iBluetooth application. Press "Install" and then "Confirm" to download. After downloading is complete, press the "Return to Cydia" button. Press "Home" to return to the main screen.
3
Press the iBluetooth icon. Press "OK" to disable the regular Bluetooth. Complete the iBluetooth registration with your email address and to activate iBluetooth. Press "OK" and then press "Back" to access iBluetooth.
4
Activate Bluetooth on your computer. For Windows 7, click "Start" and then "Control Panel." Click "Add a Device" under "Hardware and Sound." You should see the iPhone. Click the iPhone icon and click "Next."
5
Compare the pairing numbers on both the iPhone screen and the computer. If they are the same, click "OK" on both devices.
6
Locate the photo file that you want to send. Click and drag it to the Bluetooth folder on your computer to send it.
7
Press "Save" or "Save as" on the iPhone when the notice appears that a file is being transferred. iBluetooth opens a file system browser, where you choose the folder. Press "Done" to start the photo file transfer.
Warning
While jailbreaking an iPhone is legal, it will void your Apple warranty, and updates to the iOS may eventually make a jailbroken iPhone unusable. Proceed at your own risk if you choose to jailbreak your device.
More Articles