How to Send a Free Fax on the Internet With freeFax
by Contributor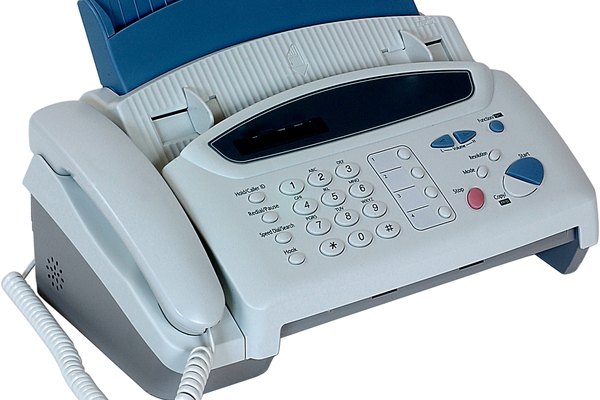 A number of online services give anyone with a computer and Internet access the ability to send faxes without using a fax machine. Some of these services are free, others charge a fee (per fax or per month). FreeFax offers free fax service to everyone, and the service is supported by advertising. To remove the ads, users can pay a monthly fee, and subscribers receive upgraded features. No matter what route you go, most Web-based fax services operate in much the same way, and you'll need to familiarize yourself with a few basic steps.
1
Prepare your fax. The information you want to fax must actually be on your computer. Most free fax services only support text, which means you must type a document that you can copy and paste. Some services allow you to attach scanned images, but most charge for this service. Either way, prepare your document and a cover sheet. Place all the information together in a folder for quick and easy access.
2
Create a freeFax account. Browse to the freeFax.com website and click the "Join" button. Don't feel like becoming a member? It's not required. This step is optional and gives you some extra benefits like being able to receive faxes to your email inbox.
3
Start the fax. Whether you join or not, your next step is to click the "Fax NOW" button. This takes you to a page where you enter your information.
4
Enter your email address in the top box on the left. FreeFax requires a valid email address because your fax confirmation will be sent to your inbox.
5
Input the fax number. Type your recipient's fax number in the bottom box on the left. Don't add dashes or spaces to the number. If the fax number is 800-555-1212, you should enter it as 8005551212.
6
Enter your message. The large box on the right is the space for your fax message. If you have a freeFax account, you can include a cover letter. Otherwise, enter your cover sheet as text within the message box. Check spacing in the message box when you paste in your text. What you see in the message box is, more or less, how it will appear on the receiving end.
7
Send your fax. When you are ready, click the "Send" button. FreeFax sends your fax without you having to spend a penny.
Tip
check

Prepare all your information before you go to the freeFax website. Make sure the material you want to send is text, not images.
Warning
close

To create an account with freeFax, you'll need to use Internet Explorer. The freeFax website uses IE-specific code and will not work with other browsers.
References
More Articles
Photo Credits
photo_camera

Zedcor Wholly Owned/PhotoObjects.net/Getty Images