How to Send a Fax From a Computer or Printer
by Louise Balle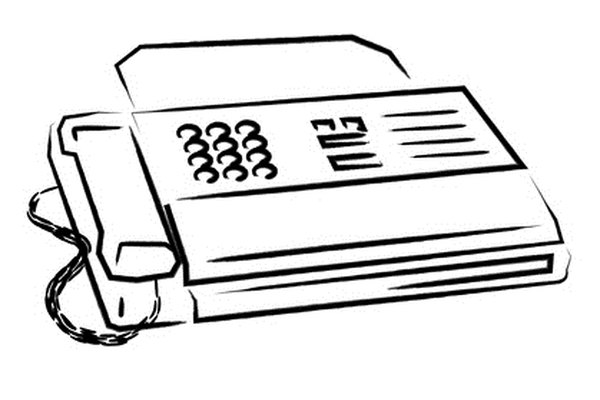 There are two main ways to send a fax—you can either use your computer (as long as it's connected to an Internet modem) or an all-in-one printer that contains a fax modem. In order to send a fax from a computer you need access to an online fax transmission service, which requires a monthly fee but can be more convenient and environmentally friendly than using a standard fax printer. Using an all-in-one printer is a more traditional method that doesn't require an Internet connection. It's a cost-saver since you can fax and perform other duties using one machine.
Send Via Computer
1
Sign up for an account with an online fax service. (See "Resources" for an example.) These services allow you to upload a file to online faxing software and then transmit the message via your Internet connection.
2
Download the software that comes with the online faxing service that you chose. When the download is complete, open your faxing dashboard. Click the "Settings" option to add your contact information (including name, business name, phone number and fax number) as well as the e-mail address where you want to receive fax confirmations and incoming fax messages.
3
Click the option to "Fax Out" or the similar option on your dashboard.
4
Browse for the computer file that you want to fax. Online fax services will usually accept PDFs, word processing documents (like the Microsoft Office suite), and images (like JPEGs and TIF files).
5
Enter the recipient's full fax number (include the area code and country code) and name when prompted.
6
Write a quick cover letter to go with the fax if you want. Some services offer you a choice of various fax cover letter templates to choose from and provide you with a blank space in the "Fax Out" tool where you can type in your message.
7
Click "Fax," "Submit" or similar option to fax the message. Check your email account in a few minutes to an hour. You'll receive a "Success" notice when the online fax message transmits successfully.
Send With an All-in-One Printer
1
Make sure your all-in-one printer is connected to your phone line properly and powered up. The phone line should go into the "line-in" port on the all-in-one printer.
2
Print the pages that you want to fax (if they aren't already in hard copy form). When ready, click the "Fax" button on the all-in-one printer to change modes.
3
Insert the pages. (The pages' face-down or face-up orientation depends on your printer model—check your manual.) Wait until the all-in-one printer notes that your pages are loaded.
4
Type in the recipient's fax number (including country code, area code and any other calling codes required by the line) and press "Send." You'll receive a confirmation message on the screen of the all-in-one printer or it will print out a confirmation sheet regarding your outgoing fax.
References