How to Send an E-blast
by Candace N. Smith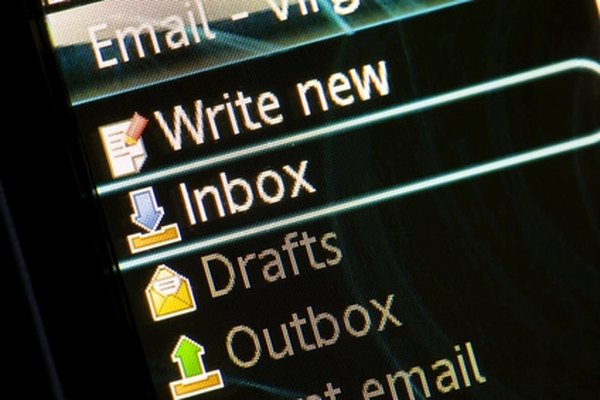 An e-blast is short for email blast, an electronic mailing sent to a large mailing list to make announcements for a company or to send invitations. Marketing professionals compile email mailing lists for customers interested in their company's products and services. Mailing lists are optional and customers can opt in or out at any time by notifying the company. E-blasts are sent out to inform customers about new products and services. E-blasts are also used by professional organizations to communicate with members.
1
Choose a distribution method for the e-blast. E-blasts can be sent out from a personal or business email address or by using email marketing software. Email marketing services are also available from companies for a monthly fee, which varies depending on the frequency of emails sent and the number of emails on a mailing list.
2
Use a design software program to create the message that is going to be sent out. Flyers or announcements should include a title, company contact information, the purpose of the email and information addressing common questions, such as where and when and a picture or graphic. Files should be saved as a JPEGs or PDFs to properly upload to the message for easy viewing.
3
Open up an established email account. E-blasts must be sent from a valid business or personal email account. The subject field should contain a good introduction or headline type of sentence that sets up the rest of the announcement.
4
Insert the email addresses of the e-blast recipients. Email addresses can be imported from a group list saved in the contacts section of your email account. Recipients should have signed up to receive email to avoid the e-blast being sent to their spam box or being deleted.
5
Upload the announcement file or flyer to the email message. Click the "Attach" button to open a new window, and select the files you want to attach to the email. Email host companies often limit the size of attachments, so make sure the file size is within the size limits.
6
Preview the email before sending. Check the spelling of the words in the subject fields, and make sure the attachment uploaded successfully and is directly attached to the email. Add any other wording to the body of the email if needed.
7
Send the e-blast. Clicking "Send" will send the e-blast to the mailing list recipients. You will receive a message notifying you of an error for any email addresses that are no longer valid or that have full accounts.
8
Update the e-blast mailing list. Immediately remove email addresses from the mailing list if you receive an error message or if the recipient replies to the email to out of receiving information on company products or services.
More Articles