How to Select Cell Phones for Seniors
by Contributor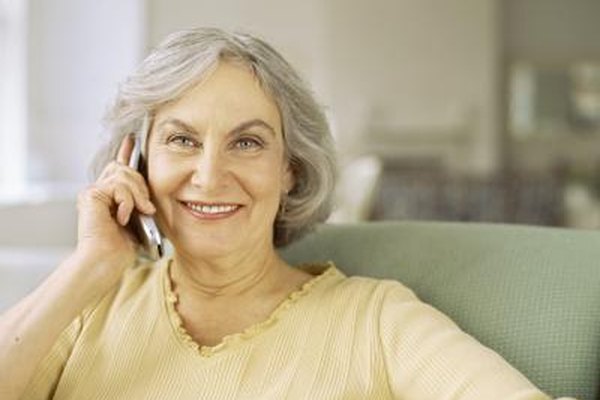 Seniors need a phone that is easy to see, easy to use and easy to hear. Today's cell phones come with a wide variety of features such as cameras, Internet access, GPS systems and more. Most seniors will benefit from just a simple phone that is easy to operate and designed for their particular needs.
1
Get a phone with a large keypad that's easy to use and read. Keypads should have bright, well-lit displays. On some phones the words on the screen can be adjusted to a larger size. The screen and keypad should feature large numbers. For those who are hard of hearing chose a phone with loud, clear sound.
2
Many cell phones can make calls by using voice activation. Voice activation allows you to make phone calls just by speaking a person's name. This makes it easy for someone who has a hard time dialing or looking up numbers to make calls. Program your frequently used numbers into the cellphone and learn how to use voice activation and speed dial.
3
A pay-as-you-go plan may be the best choice for a senior who does not make a lot of calls. Basic plans can start at around $10 per month. This is a good option for a phone that you would like to use just for emergencies. Check AARP and AAA for such plans.
4
Look for a cellphone that has a one-button 911 call feature. This will make it easy to use in an emergency.
5
All cellphones, whether they have a current plan or not, are able to call 911. Recycle old cell phones into a 911 emergency phone. Friends or family may have an old cellphone with its charger to keep for emergency use.
6
Choose a phone that has an easy-to-use charger. Some phones have a base that is easy to set the phone into for charging. Other phones use a small USB cable that needs to be plugged into the phone, which is can be difficult for seniors to manipulate.
Tips
check

Beware of cancellation fees on cell phone service agreements.

check

Program frequently called numbers.

check

Set up voice activation on your cell phone.
Photo Credits
photo_camera

George Doyle/Valueline/Getty Images