How to Secure PDF Files
by Tom Chmielewski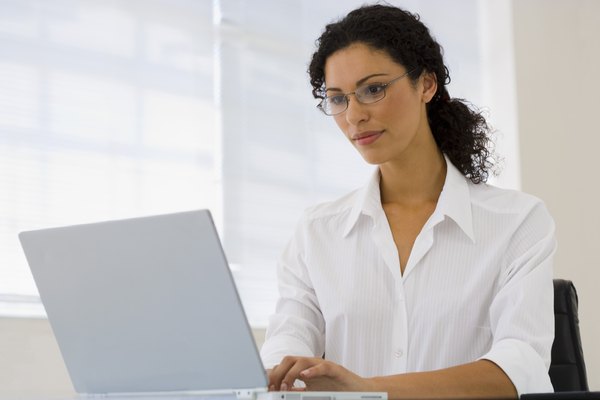 Securing a PDF document involves choosing the level of security you want, how high an encryption you wish to employ, and the lengths to which you'll go to ensure only approved recipients have access to the document. Password security can be used by anyone who exports a document into a PDF file. Setting a password and its permissions in Adobe Acrobat is similar, but Acrobat allows you to take security to higher levels.
1
Click on the Secure button in the Acrobat toolbar, and select "Show Security Policies." In the Security menu, for Security Method, select between "Password Security," "Certificate Security," and "Adobe LiveCycle Rights Management." (If you choose one of the two latter options, skip to Step 7.)
2
Select what you wish to encrypt if you selected "Password Security." The menu that opens allows you to encrypt all document contents, encrypt all content except metadata, or encrypt only file attachments.
3
Check mark the box for "Require a password to open the document," then set your password.
4
Set your permissions in the same menu for editing and printing. If you check the box for restricting editing and printing, you must enter a password to change your permission settings.
5
Choose in the Printing Allowed drop-down selections between "None," "Low Resolution of 150 dpi," and "High Resolution Printing."
6
Choose in the "Changes Allowed" drop-down selections between none; Inserting, deleting and rotating pages; Filling in form fields and signing existing signature fields; Commenting, filling in form fields and signing existing signature fields; and Any except extracting pages.
7
Leave unchecked the box for "Enable copying of text, images and other content" if you don't wish to allow copying. Check the box if you do. There is also a check box for enabling text access for screen reader devices for the visually impaired.
8
Select Certificate Security Settings in the original Security menu to encrypt the PDF for a set of recipients you designate, and set the level of encryption and permissions. No password is required, but only users whose identities can be verified and managed can open the file.
9
Select LiveCycle Rights Management for a high level of security. The rights management policies are stored on a server, and only people who have access to the server can open the PDF file using this level of security.
References
Photo Credits
photo_camera

Jupiterimages/Pixland/Getty Images