How to Save a Word 2003 Document As a PDF
by Meena Valliappan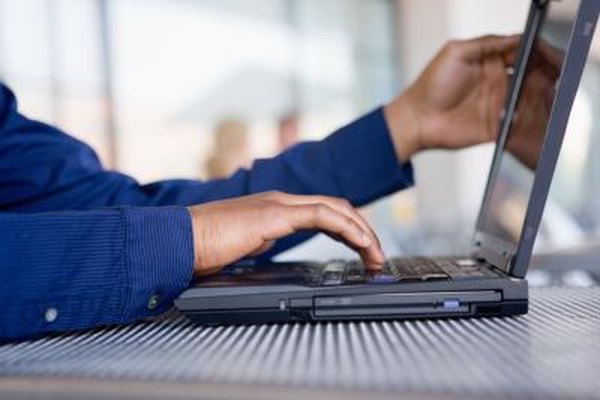 Converting Word documents to PDF is helpful if you want to share and protect documents. Later editions of Microsoft Word come equipped with a "Save as PDF" tool, but with Word 2003, you must have a PDF conversion program. The official program for conversion is Adobe Acrobat, but this is an expensive method. There are many freeware programs for PDF conversion. As of Oct 2010, Cnet states that the leader in PDF software conversion in Windows is Primo PDF, which is a free download.
Another option is to use online solutions that enable you to create PDFs without installing any software. Adobe PDF Online offers a monthly subscription service and there are many free services, like Primo PDF and Free Email PDF Converter. These are compatible with Windows and Mac documents.
Using Conversion Software
1
Download and install PDF conversion software.
2
Open the Word document that you wish to convert to PDF.
3
Click on the "File" menu and select the "Print" option. In the dialog box that opens, choose your currently installed PDF software as your printer.
4
Choose your security options, if you wish to have your file password protected. You can also select options to compress files, or to append information to existing files.
5
Click on "Create PDF," and enter your file name and where you would like to save your PDF file.
Using Free Online Conversion Methods
1
Navigate to your chosen online conversion method. For links to "Create PDF Online Free" or "Free Email PDF Converter," please see the "Resources" section.
2
Click on "Browse" under the "Select File" or "Choose Document" section and choose the file you wish to convert to PDF.
3
Enter your email address in the next tab when your email is requested.
4
Click the "Convert" button. Allow time for the page to load. You will receive a notification saying that your conversion is complete.
5
Open your email inbox and click on the email received from your chosen online conversion website. Your converted PDF will be saved as an attachment. Click on "Download" and save your attachment by entering your file name and specifying where you would like to save your PDF file.
Using Create Adobe PDF Online
1
Choose between the three plans offered for conversion--Free, Basic and Plus. If you choose Basic or Plus, purchase the subscription and choose between monthly or annual payments.
2
Sign up for an account with Adobe to use your subscription service.
3
Click on the "Create PDF" tab at the top left of your page.
4
Click on "Pick File" in the "Create Adobe PDF" dialog box that opens and upload the Word document you wish to convert.
5
Allow time for the conversion to complete. You will now see your PDF in your "All Files" window. Choose "Download" from the tab to the right of your recently converted PDF. In the "Download" dialog box that pops open, specify the location to save your document.
More Articles