How to Save Photos to an SD Card
by Ricky Gee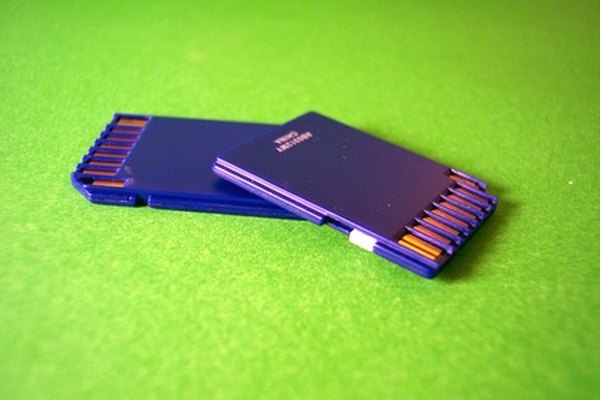 An SD, or Secure Digital, card is a type of memory card that commonly stores media files such as photographs, MP3s and short video clips. Due to their small size, they are widely used in digital cameras and other portable media devices. Saving photos on your SD card is useful when you wish to transfer those photos to your digital camera or another computer.
Connect your SD card reader to your computer via USB if your reader is not built-in. The flat end of the USB cable plugs into an available USB port on your computer.
Insert the SD card into your card reader. The card should slide in easily and without much force. Your computer will alert you when it detects the SD card.
Locate the photos on your computer's hard drive that you wish to transfer to the SD card. Open the folder that contains your photos to display its contents.
Highlight all of the photos that you wish to transfer with your mouse. If you wish to add only certain photos, click them individually while holding the "CTRL" key.
Right-click one of the highlighted photos and select "Send to" from the menu. A window will pop up showing the status of your transfer. Allow the photos to finish copying to your SD card.
Repeat steps 3, 4 and 5 to transfer photos that exist in different locations. When your transfers finsih, the status window disappears. Remove your SD card when you are done transferring all of your photos.
Tips
check

Most card readers accept SD cards with the metal contacts facing down.

check

In lieu of selecting "Send to," you can also drag the photos that you wish to transfer onto the drive that represents your SD card. Transferring will automatically begin when you release the mouse.
References
Photo Credits
photo_camera sd cards image by timur1970 from Fotolia.com