How to Save Outlook Emails to a Flash Drive as Text Files
by Matt Skaggs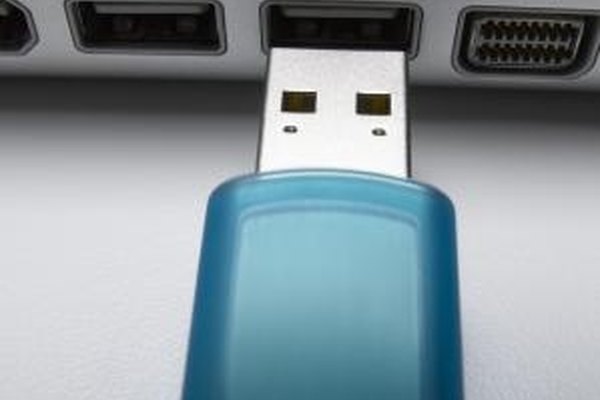 The email client in Microsoft Office is Microsoft Outlook, and you can use it to do much more than read and write emails. If you use Outlook you might find that you'd like to save some of your emails just to back them up, or to have them for reference later when you may not have email access. You can save your emails to a flash drive in a highly compatible text-file format in just a few steps.
1
Insert the flash drive into a free USB port on your computer.
2
Open Outlook and click the Mail section in the left navigation pane, if it's not already selected.
3
Double-click the email you want to save.
4
Click the File menu in the top left corner of the email and select Save As.
5
Navigate to the flash drive.
6
Name the email whatever you want in the "File name" field.
7
Select "Text Only (*.txt)" from the drop-down menu next to "Save as type," if it's not selected already.
8
Click "Save," and repeat the process for any other emails you wish to save.
Tip
check

If you're using Outlook 2007 you save emails by clicking the "Office" button in the top left corner, not the File menu.
Warning
close

If you save your emails outside Outlook, they have no encryption or other security features. Anyone who has access to your flash drive can view those emails.
More Articles
Photo Credits
photo_camera

Jeffrey Hamilton/Digital Vision/Getty Images