How to Safely Install a Flat-Screen TV in a Bathroom
by Michael Jones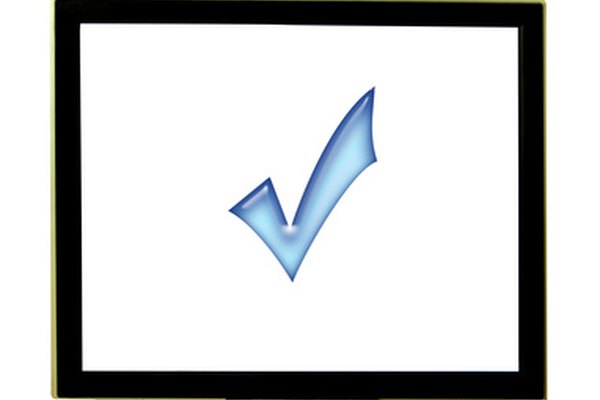 You can install a TV in your bathroom to scan the channels during routine bathroom visits. And since you probably won't be able to see your TV at every angle, you have to decide which wall would be best and if there's enough space there. If you want to be able to watch TV from the shower, for instance, see if you will have a suitable spot to let you do that.
1
Buy a wall mount. There are several types of wall mounts that you can get. Some of them spin around, some of them swivel, some tilt and some stay put. Look around and find a mount you like.
2
Find a place on your wall where you would like to install your TV. Make sure the wall is large enough to fit your TV and there are electrical outlets within easy reach. A good idea is to cut a piece of cardboard to the size of your TV and hang it up in different spots to see what your TV would look like. Go in your shower, stand at your mirror and sit on your toilet while looking at the cardboard. Make sure you have a good viewing sight from all desired positions.
3
Locate the studs in the area you would like to install your TV. The easiest way to find studs is by using a stud finder. These cheap devices will run across your wall and beep when they're over a stud. If you don't have a finder, you can still find the studs with your hands. Just knock on the wall and listen carefully. You will hear a hollow sound where the wall is hollow and a solid sound when you hit the stud. Mark the center of the studs with a pencil.
4
Hold the wall mount up to the wall studs and drill it into place. Before you start drilling, use a level to make sure that the mount is even. Ask a friend to hold the mount while you ensure that it's even, and drill it into place.
5
Connect the wall mount rails to the back of your TV. Your mount kit will come with rails that screw into the holes on the back of your TV. Read the instructions for your specific model to ensure proper installation.
6
Connect any cables to your TV. If you plan to connect a DVD player, sound system, gaming console or anything else to your TV, now is the time to do it. A lot of these connections are on the back of your TV and will be very hard to connect once your TV is mounted. If you can't get to your cable outlet, you can use a splitter to extend the cable line into the bathroom.
7
Slide your TV onto the wall mount and secure it into place. The mount will have a built-in screw that you can hand-tighten to secure your TV.
References
Photo Credits
photo_camera monitor for your presentations image by Peter Baxter from Fotolia.com