What Is SafeLink Wireless?
by Lee Tea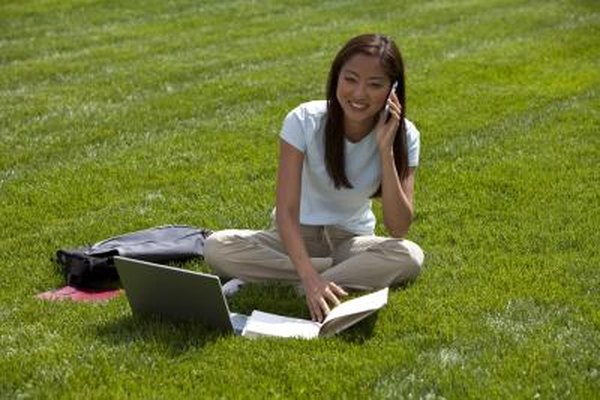 Well-known from its prolific television advertisement campaign, SafeLink Wireless is a subsidiary of prepaid phone company TracFone Wireless. The company offers free, government-funded Life Line cellphone service to income-eligible individuals and families who meet specific eligibility requirements. Eligibility details and applications for service can be found on the company's website.
Company
SafeLink Wireless is a wireless phony subsidiary of TracFone Wireless. The company leases towers from the nationwide Verizon Wireless network. SafeLink Wireless provides free limited cellphone service for low-income individuals and families in the United States. Those who receive government benefits such as Social Security payments, cash welfare payments, Medicaid, food stamps (Supplemental Nutritional Assistance Program), the National School Lunch Program, Section 8 Housing Assistance or Temporary Assistance for Needy Families (TANF) may be eligible to receive a free cellphone through SafeLink Wireless. SafeLink Wireless is paid for by American tax dollars through the Universal Service Fund. All pre- and post-paid cellphone customers in the United States, aside from SafeLink and other government-funded cellphone customers, pay into the Universal Service Fund via a nominal fee on their monthly cellphone and land-line phone bills.
Offering
SafeLink Wireless offers up to three plans for its eligible customers. In addition to getting a free cellphone and phone number, customers can choose from a set amount of minutes each month, with a maximum of 250. On some plans, SafeLink allows the rollover of unused minutes from previous months. Text messaging is also available on SafeLink cellphones. Each time a text message is sent or received, 0.30 minutes are deducted from the customer's monthly minute allotment. SafeLink's cellphone handset offerings are bare bones, no-frills models without cameras, Internet access, ringtone download ability or picture messaging. The handsets are manufactured by well-known telecommunications companies like Motorola, LG and Samsung.
Signup
Eligible parties may sign up for SafeLink phone service by visiting www.SafeLink.com and clicking "Enroll" in the upper right corner of the screen. Alternately, phone sign up is available by calling 800-378-1684. Information on financial eligibility is provided and overall eligibility is determined by the application. If approved, new customers will receive a new SafeLink cellphone by mail within 10 to 14 business days. SafeLink customers must reverify eligibility annually at the SafeLink website.
Contact
Current SafeLink customers or potential customers with questions or concerns about the Safelink Wireless service can contact SafeLink customer service at 800-378-1684.
References
Photo Credits
photo_camera

Comstock Images/Comstock/Getty Images