How to Rotate an MP4 Video 90 Degrees
by Garrett Unglaub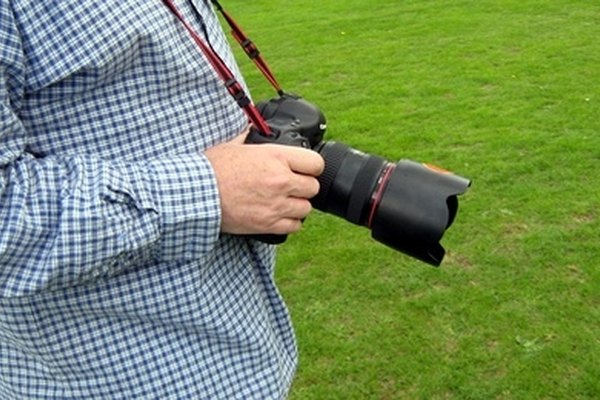 MPEG 4 is a video format that has revolutionized the digital distribution of video. Its small size and high quality even made it popular in consumer electronics such as Blu-ray and flash memory, and still and video cameras. When recording video with a still camera, you might turn the camera 90 degrees to capture video vertically. This is acceptable when taking a still image, but a vertical video will not playback correctly on TVs or computers. To rotate the video 90 degrees, a video-editing or conversion program must be used. VirtualDub and Adobe After Effects can both do this.
Adobe After Effects
Open Adobe After Effects. From the "File" menu, select "Import: File."
Find the file that needs to be rotated 90 degrees, select it, then click the "OK" button.
Create a new composition with the correct resolution after rotation. Or if keeping the resolution and zooming the video, drag the video file onto the "Composition" button at the bottom of the "Project" window.
Click the video file in the "Composition" window, and press the "R" key on the keyboard to bring up the rotation settings.
Enter in "90" degrees to rotate the video 90 degrees clockwise, or enter in "-90" to rotate in 90 degrees counter-clockwise.
Drag the composition into the "Render Queue" window, select MPEG 4 as the compressor, then click the "Render" button to save the MPEG 4 video in the same location as the original.
VirtualDub
Open VirtualDub. From the "File" menu, select "Open Video File."
Navigate to where the MP4 video file is, select it and click the "Open" button.
Select "Filters" from the "Video" menu. Click the "Add" button, then scroll down to the "Rotate" filter.
Select "Left by 90" to rotate the video 90 degrees counter-clockwise. Select "Right by 90" to rotate the video 90 degrees clockwise. Select "Around 180" to flip the video upside down.
Close the dialogue box by clicking the "OK" button after the correct selection has been made. Then click the second "OK" button to exit the "Filters" window.
Select "Save as AVI" from the "File" menu to save the MPEG 4 video.
Tips
check

Adobe After Effects has a powerful video engine that can zoom, rotate and animate video layers. It can be helpful for shaky camera footage, or incorrectly rotated footage.

check

VirtualDub is a free video program that has an abundance of filters and information about each of them.

check

Similar video programs also have the ability to rotate MPEG 4 video.
Warnings
close

Check that the file name of the video you are saving is not the same or the file could be overwritten.

close

MPEG 4 loses information every generation, so it is best to use a better codec, such ProRes or something similar, for editing.

close

Zooming video can make it more pixelated.
References