How to Get Rid of Old Computers & TVs
by Bonnie Conrad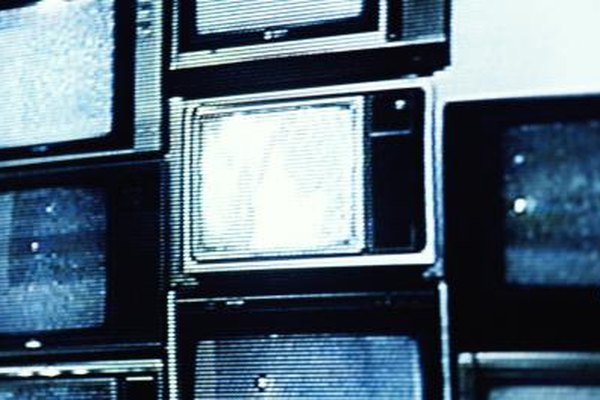 If you just purchased a brand new flat-screen television and a new laptop computer, you are probably wondering what to do with your old tube TV and your old desktop PC. As the price of electronics comes down and more and more people buy new equipment people are struggling with how to properly dispose of all those old computers and television sets.
1
Contact your local municipal office to ask about local recycling policies for electronic equipment like old computers and televisions. Many towns and cities set aside a day or two each year and allow residents to sit unwanted items at the curb for pickup and recycling. These items are then collected and sold to recyclers for the value of the scrap metal they contain. In many cases these services will be free, but there is often a small charge to offset the cost of the recycling services. You can find the phone number of your municipal office under the blue pages in your local telephone directory.
2
Pick up a local newspaper and go through the classified ads, particularly the section set aside for selling and trading computer equipment. There are private individuals and companies that specialize in taking unwanted computers and using them to build working systems for the poor and disadvantaged. These organizations and individuals would love to have your old computer equipment. Many times these organizations will also take televisions, either for recycling or resale.
3
Contact your local thrift store and ask if they accept old computers and televisions for sale in their stores. Different stores will have different policies with regard to computers and televisions, but many Goodwill and Salvation Army stores will willingly take in working computers and TVs for sale in their stores. Even if they do not accept old electronics, the workers in the stores often have information about local recyclers who will be able to use your old equipment.
4
Make sure that you wipe all of the data off of your computer's hard drive before donating it or putting it out for recycling. Even if your computer is not working an enterprising individual could retrieve the data, so make sure you use a disk wiping utility to get rid of that old data before you get rid of that old computer.
References
Photo Credits
photo_camera

Agri Press/Lifesize/Getty Images