How to Retrieve a Lost Router Password
by Jedadiah Casey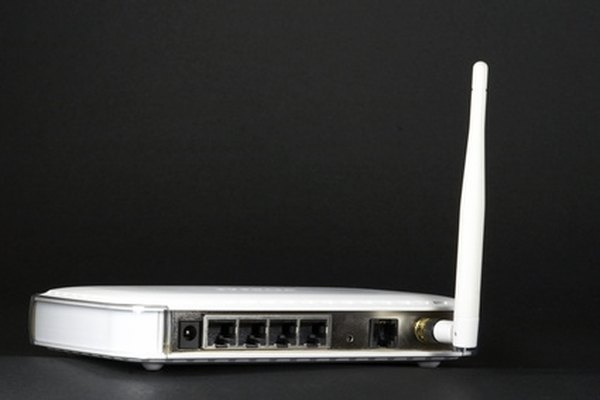 In most cases, access to a router requires the use of a password. Routers generally have two passwords: the system password and the wireless password. When system settings need to be changed, such as the method of Internet connection or the local IP subnet the router participates on, the system password is needed. If the router is not configured for open wireless access, a WEP or WPA wireless key (or password) is needed to access the network wirelessly.
Recover the Wireless Password
Log in to the router. Routers typically have the IP address "192.168.0.1" or "192.168.1.1" for their configurations. When connecting to the proper router IP address, a password box appears. The default login for Linksys routers is no username and "admin" for the password. The default login for most other routers, including D-Link, Netgear and Belkin, is "admin" for the username and "password" for the password.
Click the "Wireless" link.
View or change the wireless password. This is either a WEP key or a WPA/WPA2 password. Some routers allow the direct viewing of the password, while others mask the password. If the password is masked, the only option is to change the password to something else.
Connect to the wireless network with either the revealed or changed password.
Recover the System Password
Hold in the reset button on the router for 10 seconds and disconnect the power.
Continue to hold the reset button for 15 seconds while reconnecting the power.
Release the reset button and wait 60 seconds. The router has now been reset to factory default settings.
Log in to the router as in the previous section.
Tip
check

If the system password on a router has been lost, there is no way to change it to something else, as is the case for losing the wireless password. The router must be reset to its default settings, which restores the system password to the factory default.
Warning
close

Resetting a router to the factory defaults loses all custom configuration settings. The router needs to be completely reconfigured after performing a reset in this manner.
More Articles
Photo Credits
photo_camera wlan router 02 image by pmphoto from Fotolia.com