How to Resync Your iPod
by Contributor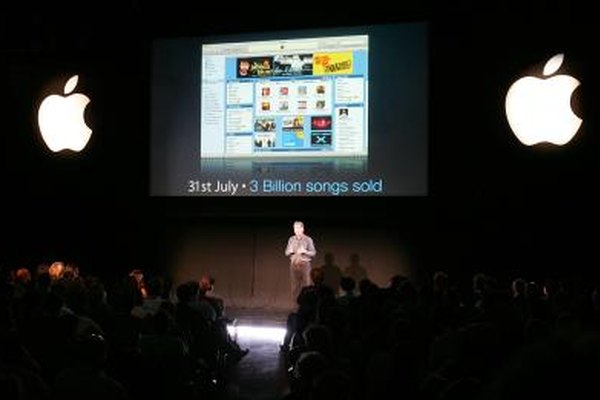 The iPod digital media player is compatible with most computers and operating systems. All you need to connect an iPod to your computer's media library is to plug in the device and let the computer handle the rest. But what do you do if your computer crashes and you lose the sync between it and your iPod? Or what if you have a new media library that your current iPod can't recognize? In these and other cases, you can just resync your iPod.
1
Plug your iPod into your computer and open iTunes.
2
Select "iPod" in the "Devices" section on the left side of the iTunes window. Select the "Summary" tab in the main iTunes browser window and select "Sync Music."
3
Select "Manually manage music and videos" to disable the automatic sync. If you are trying to resync to a different computer or iTunes library, the automatic sync won't work anyway.
4
Transfer music manually from the iTunes library to the iPod. You can do this by highlighting selections from the library and dragging them over to the iPod icon.
5
Copy all the contents of the library to the iPod. When you are finished, go back to the "Summary" tab in the iTunes browser window and click "Auto Sync." The iPod will now be set to sync automatically with that specific music library.
Photo Credits
photo_camera

Cate Gillon/Getty Images News/Getty Images