How to Restore the Sound System on My Computer
by Michelle Carvo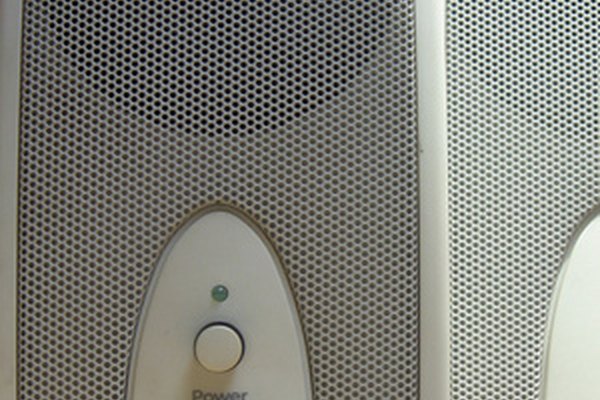 No matter how well you take care of your computer, it's inevitable that you'll experience a failure on it at some point. One of the most common failures is a sound system that does not work. If you've noticed that your computer's sound functionality no longer works, you may be looking to restore the sound system on your computer. Fortunately, by using a few different methods, you'll be able to do this.
1
Check to make sure that your speakers are still plugged in to the correct sound port on the back or front of the computer. The speakers should be plugged into the "Output" or "Headphones" port.
2
Restart your computer by clicking "Start > Shutdown > Restart." In many cases, this can fix a sound problem as it forces the sound device to restart.
3
Click the "Sound" icon on the bottom right of the screen and make sure that the sound is not muted and that the speakers are on. Sound that is muted will have a sound icon with a red icon over it.
4
Click "Start > Settings > Control Panel" in XP or "Start > Control Panel" in Vista/7.
5
Click "System and Maintenance > Device Manager" in Vista/7 or double-click "Device Manager" in XP.
6
Scroll down and click the "Sound, video and game controllers" icon. Right-click "High Definition Audio Device" and select "Update Driver Software."
7
Click "Yes" when asked if you'd like to update the software. Wait for the process to complete and then restart your computer. Your sound system will then be restored.
References
Photo Credits
photo_camera speaker image by Aditia Patria Warman from Fotolia.com