How to Restart a Linksys Router From a Browser
by Avery Martin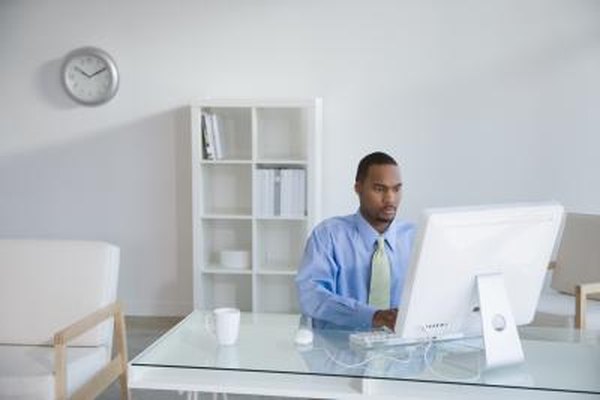 Your Linksys Smart Wi-Fi router is configured with a local address that's accessible to your Web browser, allowing you to adjust the router's settings. To open the setup page, you type the router's IP address into your browser's navigation bar as you would any website address. This works for all Linksys routers with the default Web-based control panel enabled. Linksys routers use the same default IP address, but if you've changed it manually, you can identify the router's current IP address using the Command Prompt in Windows.
Locate IP Address
1
Right-click on a blank area of the Start screen and select "All Apps."
2
Type "cmd" into the text field and press the "Enter" key.
3
Type "ipconfig/all" and press the "Enter" key.
4
Write down the number in the Default Gateway listing. Most Linksys routers use the IP address 192.168.1.1.
Create Smart Wi-Fi Account
1
Access the "Linksys Smart Wi-Fi Sign In" website (link in Resources).
2
Select the "Click Here" link to create an account.
3
Input the requested information in the available fields. You must enter your full name, email address and a password.
4
Check the box to accept the terms of service, type the security code into the text area and click the "Create My Account" button.
5
Check your email and click the link to activate your account.
6
Enter your email address and password used to create your account and click "Sign In." Then, type the router password in the Router Password field and click "OK."
Restart Router
1
Type the IP address of your router into your browser's address bar and press "Enter."
2
Input your email address and password used to access your Linksys Smart Wi-Fi account and click "Log In."
3
Click the "Troubleshooting" option in the Router Settings section.
4
Choose the "Diagnostics" tab, select "Reboot" and click "Yes" when prompted.
Tips
Find your router password by opening the Notepad document saved to your computer after setting up your router.

Older Linksys routers not equipped with the Linksys Smart Wi-Fi administration page still use a Web-based control panel. Use the router's IP address to access the control panel and type "admin" for the username and password. Select "Yes" from the Restore Factory Defaults section in the Administration tab. Click "Save Settings" to restart your router.
Warning
Information in this article applies to Linksys Smart Wi-Fi routers. It may vary slightly or significantly with other versions or products.
More Articles